The Week Ahead – Central Banks Go Hawkish Despite Instability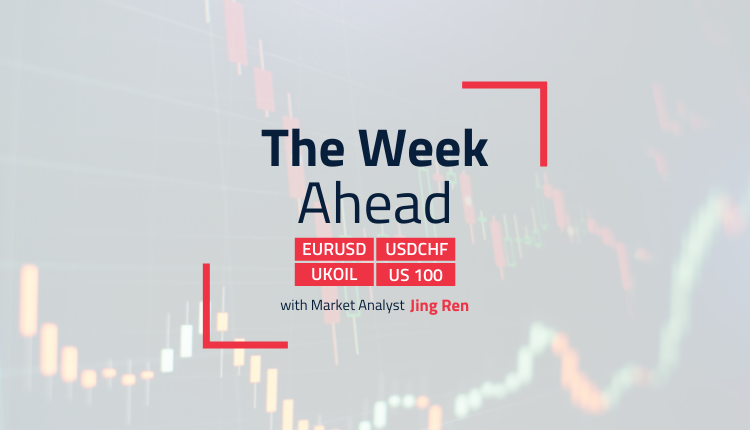 EURUSD struggles over recession risk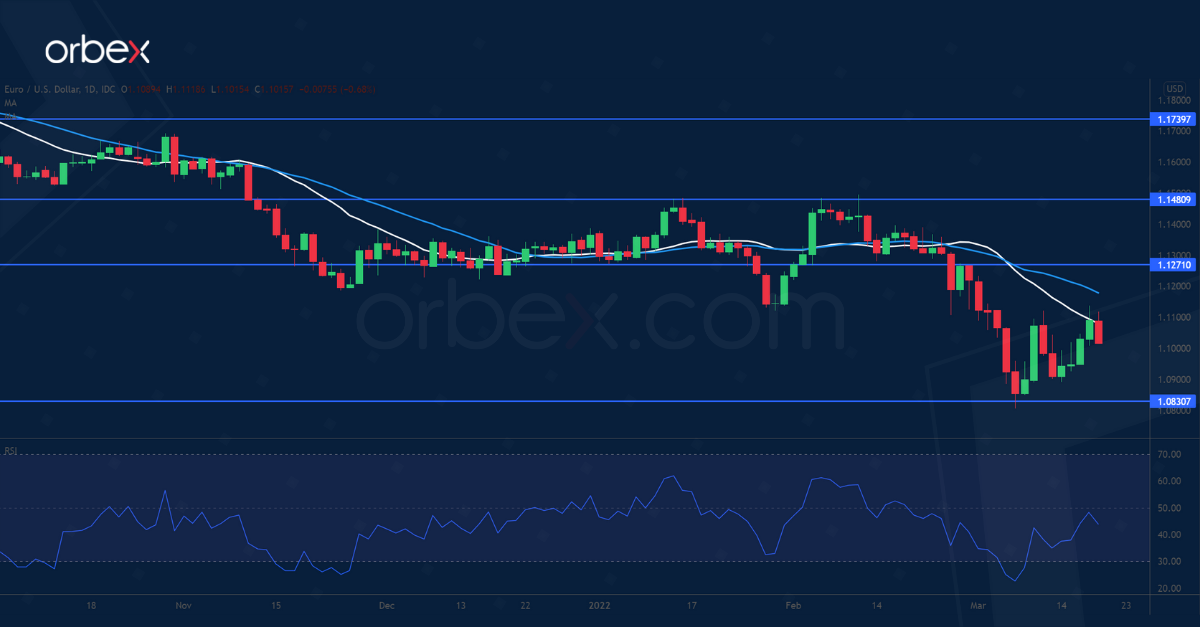 The euro treads water as talks of recession simmer. The pair found support following the ECB's pledge to reduce its stimulus, paving the way for an interest rate hike before the end of the year. However, sentiment remains cautious due to Ukraine war developments. Hints of progress in peace talks between belligerents may calm nerves, but traders should wait for a concrete agreement before jumping to conclusions. The risk of recession in the eurozone could force the central bank to revise its schedule and weigh on the single currency. 1.1270 is a key resistance and a fall below 1.0830 could send the pair to 1.0650.

USDCHF surges over monetary divergence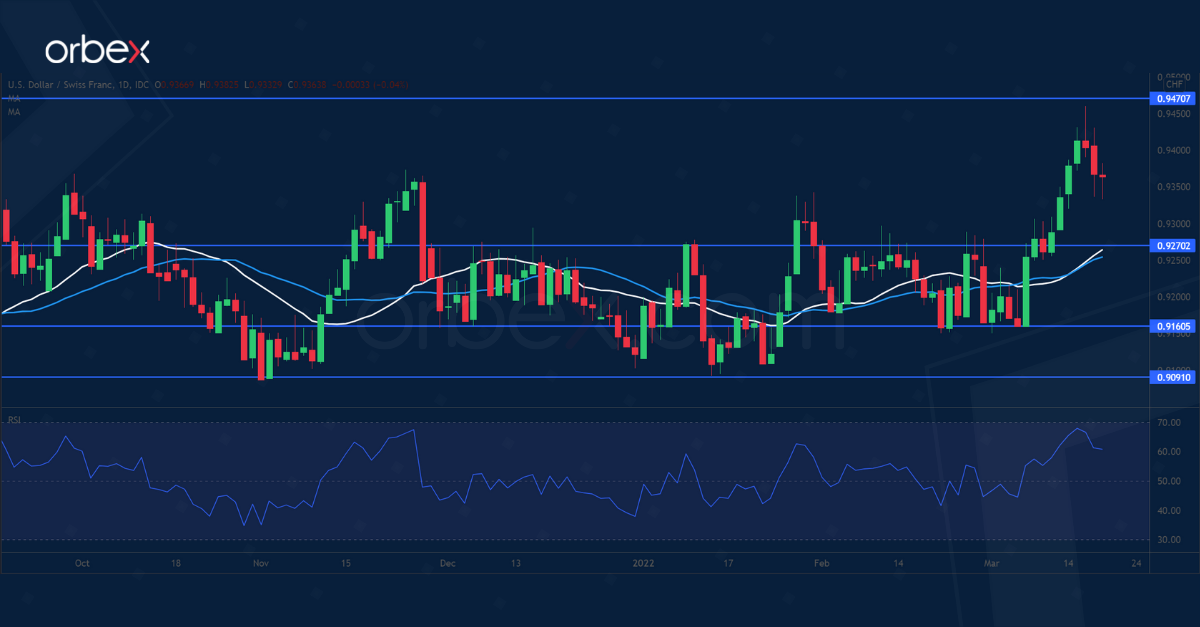 The US dollar climbs supported by increasing policy divergence between the Fed and the SNB. Uncertainty in Ukraine dampens the economic outlook in the eurozone, Switzerland's biggest export market. Swiss consumer prices rose by 'only' 2.2% in February, an enviable number for its neighbours. Hence, the SNB is in no rush to scrap its ultra-accommodative approach. Instead, the central bank may continue to intervene to curb a rise in the franc as hostilities drive demand for safe haven assets. The pair hit a twelve-month high at 0.9470 and a breakout could extend the rally towards 0.9700. 0.9270 is a fresh support.
UKOIL bounces as peace seems remote
Oil prices stay supported by the prospect of a prolonged disruption. Talks between Ukraine and Russia have shown little substance. Elevated energy prices suggest that markets are betting that the conflict and sanctions could drag on. Russia is one of the largest oil exporters and the International Energy Agency warned of global oil supply shock from the loss of Russian crude. In the meantime, nuclear talks with Iran could be simmering in the background without a conclusion, making a full return of Persian oil anyone's guess. Brent crude bounced off 97.00. A tight market may drive the ask back above the peak at 138.00.
US 100 steadies as mood brightens up
The Nasdaq 100 bounces back over improved sentiment. The Fed lifted its interest rates as widely expected and issued a surprisingly hawkish projection on its hike agenda. Despite global instability, policymakers' leap of faith could be seen as their optimism and resolve to fight inflation. In the East, intermittent signs of compromise between Moscow and Kyiv raised hope of a potential breakthrough. Meanwhile, China's vow for more economic stimulus and support for an ailing property market may lighten the market's mood. The index bounced off May 2021's lows at 13000. 14600 is the first hurdle ahead.
Test your strategy on how oil will fare with Orbex - Open your account now.