La recuperación China va lenta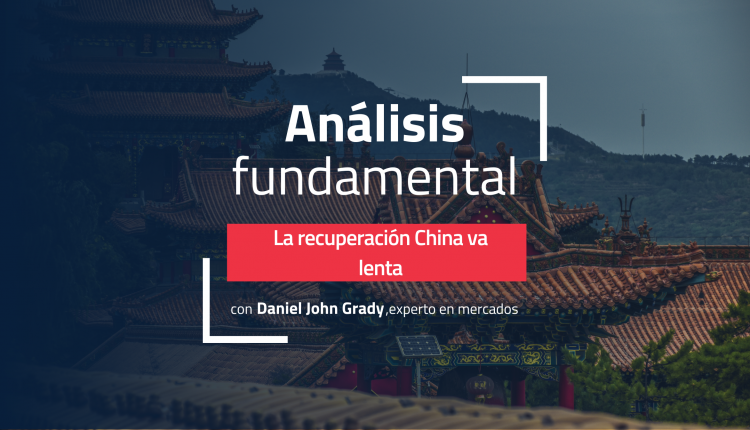 A finales del año pasado, había mucha especulación de que China tendría un crecimiento sustancial ahora. Fue entonces que se anunció el levantamiento de las restricciones contra el covid. Ese proceso concluyó el mes pasado, seguido por un feriado de una semana en que trabajadores migrantes volvieron a sus casas por un tiempo.
Ahora las fábricas están en pleno funcionamiento, no hay restricciones por covid, la actividad se normaliza, pero el "rebote" parece ser algo modesto. Los datos preliminares sugieren que a pesar de no haber restricciones por más de un mes a estas alturas, la situación macroeconómica se ve compleja.
Haciendo seguimiento al rebote
Parte del efecto puede deberse a algo que quedó manifiesto con el PIB del cuarto trimestre. El desempeño económico del gigante asiático superó a todas las expectativas, mostrando que la economía no fue afectada tanto por el covid como se temía. Naturalmente se interpretó como una buena noticia.
Pero también implica que hay menos espacio para el rebote, dejando una base más alta para el crecimiento. Los mercados que apostaban a un rebote grande en China se basaban en la percepción de que la economía había sufrido mucho más durante el último trimestre.
También, China es un país exportador. Si bien el gobierno ha tomado medidas para impulsar a la economía interna, la economía global sigue teniendo un impacto grande sobre la situación interna. Lo que implica que un rebote más modesto en China también podría verse mermado por un proyecciones de bajo crecimiento mundial.
¿Qué dicen las cifras?
Los datos hasta ahora no apuntan a una dirección clara. Por ejemplo, los préstamos yuan, una de las cifras más recientes. El crédito para las empresas mostró un aumento sustancial en comparación con el año pasado, pero el crédito para consumó bajó marcadamente. Eso deja la idea de que las empresas están en mejores condiciones que la población.
Pero otra cifra está al revés. Un estudio de Nomura indica que el tráfico urbano, medido en el uso de transporte público, ha excedido los niveles de la pre-pandemia. Pero a la vez, el transporte de carga ha bajado desde el año anterior. Los consumidores están más activos, pero las empresas venden menos volumen.
Otras mediciones
Otra forma de interpretar estas cifras es que las empresas se están endeudando en anticipación de un aumento en la demanda. Que el rebote esperado simplemente aún no se ha manifestado. El desempleo sigue relativamente alta, y la inflación relativamente baja, sugiriendo que el mercado doméstico sigue débil.
Por el lado del mercado global, el yuan ha bajado en comparación al dólar, sugiriendo que la demanda externa también es débil. Esta actividad lenta el la economía podría llevar a que el PBOC y el gobierno seguirán con las medidas acomodativas, que podría eventualmente impulsar a la demanda. Lo que sí es que un rebote fuerte y rápido inmediatamente luego de levantarse las restricciones por el covid parece no estar en proceso.
Trading the news requires access to extensive market research - and that's what we do best.