Forex trading may seem like a daunting task for beginners. It can be difficult to source reliable information, and a major portion of information sites charge money too. Here are some good resources for new forex traders to help kickstart your learning process.
1.     Investopedia
Investopedia knows the answers to every possible question that you might have. It has comprehensive information about every trading term imaginable. The site also suggests links to good articles and expert tutorials on various topics.
2.     BabyPips
If you find the language of Investopedia a little difficult to comprehend, this is a good alternative. The site breaks down the fundamentals of forex into easy and free training courses. They also have different columns covering automated trading and trader psychology, among many other topics.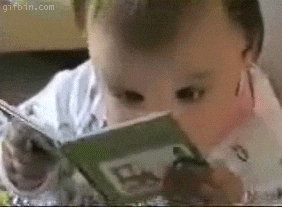 3.     The Balance
This site believes in the fact that "financial empowerment" doesn't have to be scary or complicated. They have numerous experts on board, who publish articles on important topics and offer practical advice to survive in the market.
4.     Bloomberg TV
This needs no introduction; a news television channel that reaches 310 million homes worldwide. Bloomberg TV is synonymous with everything that spells forex or finance. The channel brings you global business news and breaking market news, live as it happens. You could keep an eye on live exchange rates too.
5.     Orbex Learn Center
This our education site, where you can gain access to free webinars, major news releases, articles, free forex charts and free e-books too. Sign up to get regular market status updates and trading information where our main aim is to provide resources for new forex traders.
6.     Trading View
This is a social network for traders, where they publish ideas on local currencies and relevant content for your region. There are chat windows, charting tools and trading terminals too. You could publish your own ideas and share them on your social networks.
7.     Forex Factory
With more than 9k traders and 880 members online, this is the site to go to if you want to know the latest news releases that could affect your trading session. The site uses a colour-coded system to show the importance of each news item or situation. There is also a robust forum where members can discuss every aspect of trading.
8.     Traders' Laboratory
Traders' Laboratory offers an environment for quality trading education, which includes discussion forums, trading blogs, broker reviews and webinars. Members post information about various aspects of trading for the benefit of their peers. Being a part of a community is always a great way to learn and improve.
9.     Forex4Noobs
Get the latest price action analysis and trading tips through their newsletters. This is all free and the ideal guide to learn the basics of forex.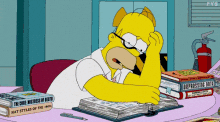 10.      YouTube
Sometimes a concept is better understood through videos. There are plenty of YouTube channels that could help you get acquainted with research tools and trading platforms. In fact, Investopedia has its own YouTube channel, providing short videos on forex trading concepts. Additionally, all major education sites publish their materials as video tutorials on YouTube too. Check them out.
Forex trading education is a continuous and life-long process. With the advent of the internet age, you do not have to rely on costly books and courses, there are plenty of convenient and informative options available.