The 1hr timeframe of the DXY index shows the final of the cycle degree correction b.
This takes the form of a Ⓦ-Ⓧ-Ⓨ-Ⓧ-Ⓩ triple zigzag of the primary degree.
The final wave Ⓩ is an intermediate (A)-(B)-(C) zigzag. Where wave (A) is an impulse, wave (B) is a flat, and wave (C) is an incomplete impulse. The minor wave 5, takes the form of an ending diagonal of the minute degree.
We could expect the price decline to the 91.29 area. At that level, intermediate impulse (C) will be at 50% of impulse (A).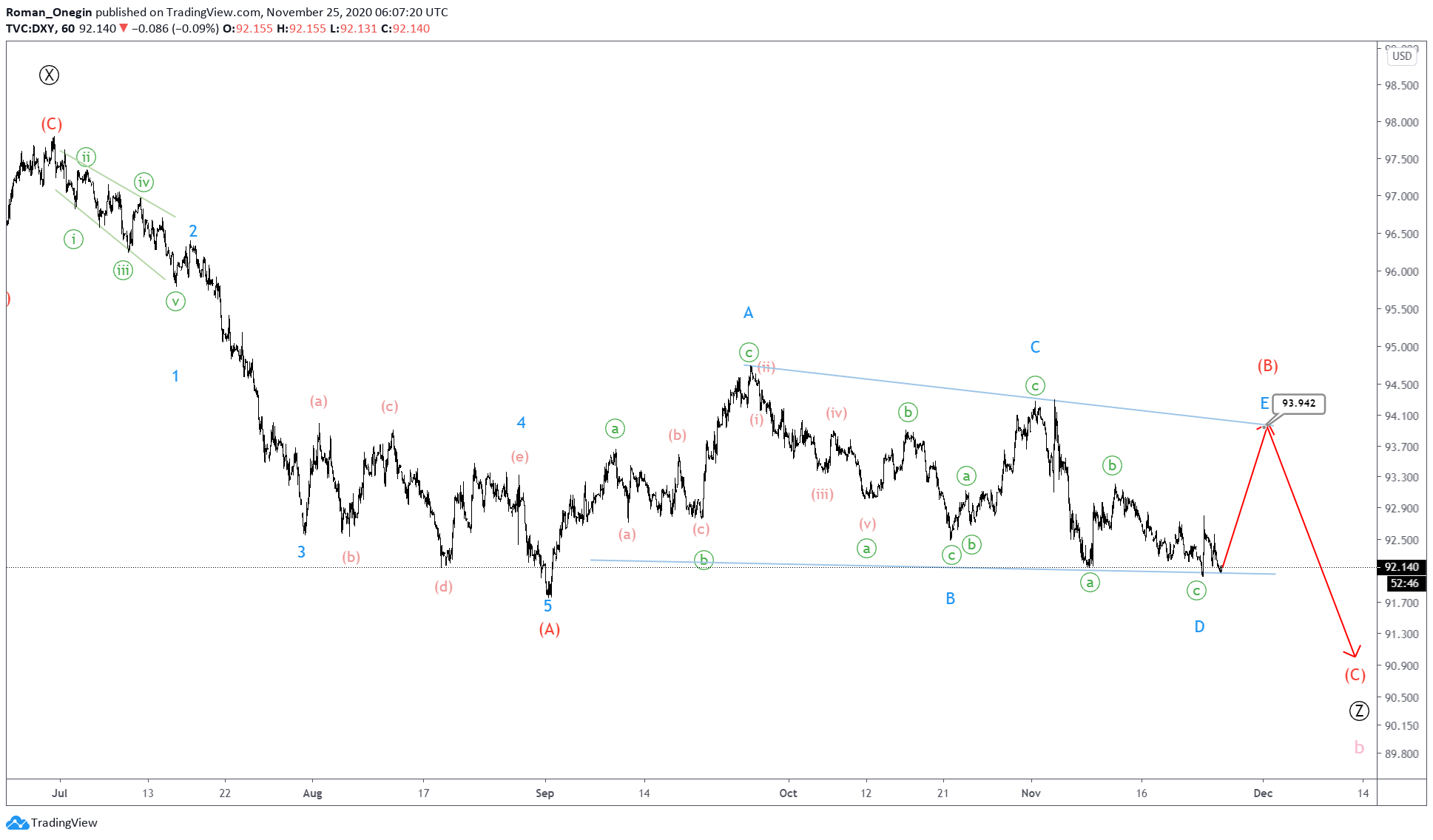 An alternative scenario shows the intermediate corrective wave (B), is a skewed minor A-B-C-D-E triangle.
The first four parts of the triangular shape are already complete.
In the short term, we could expect prices to rise in the minor wave E near 93.94.
The target is on the resistance line, which is drawn through the vertices A and C.
Have you been testing your strategy on a Demo Account? Sign up now and begin practicing!