The primary structure of USDCNH resembles an ending diagonal.
It consists of waves ①-②-③-④-⑤ and has completed its first three parts already at the time of writing. Wave ④ could end correcting shortly.
An intermediate 3-wave move in sub-waves (A)-(B)-(C) is under development in wave ④.
Waves (A) and (B) are complete. Wave (C), however, has not completed its full course.
With wave 5 of (C) coming up next, prices can be expected to form a false break below wave 3 and then reverse. This could reach a low at 6.968, where wave (C) will be at 76.4% of impulse (A).
Then we could expect the last bullish move in wave ⑤, near wave ③'s top.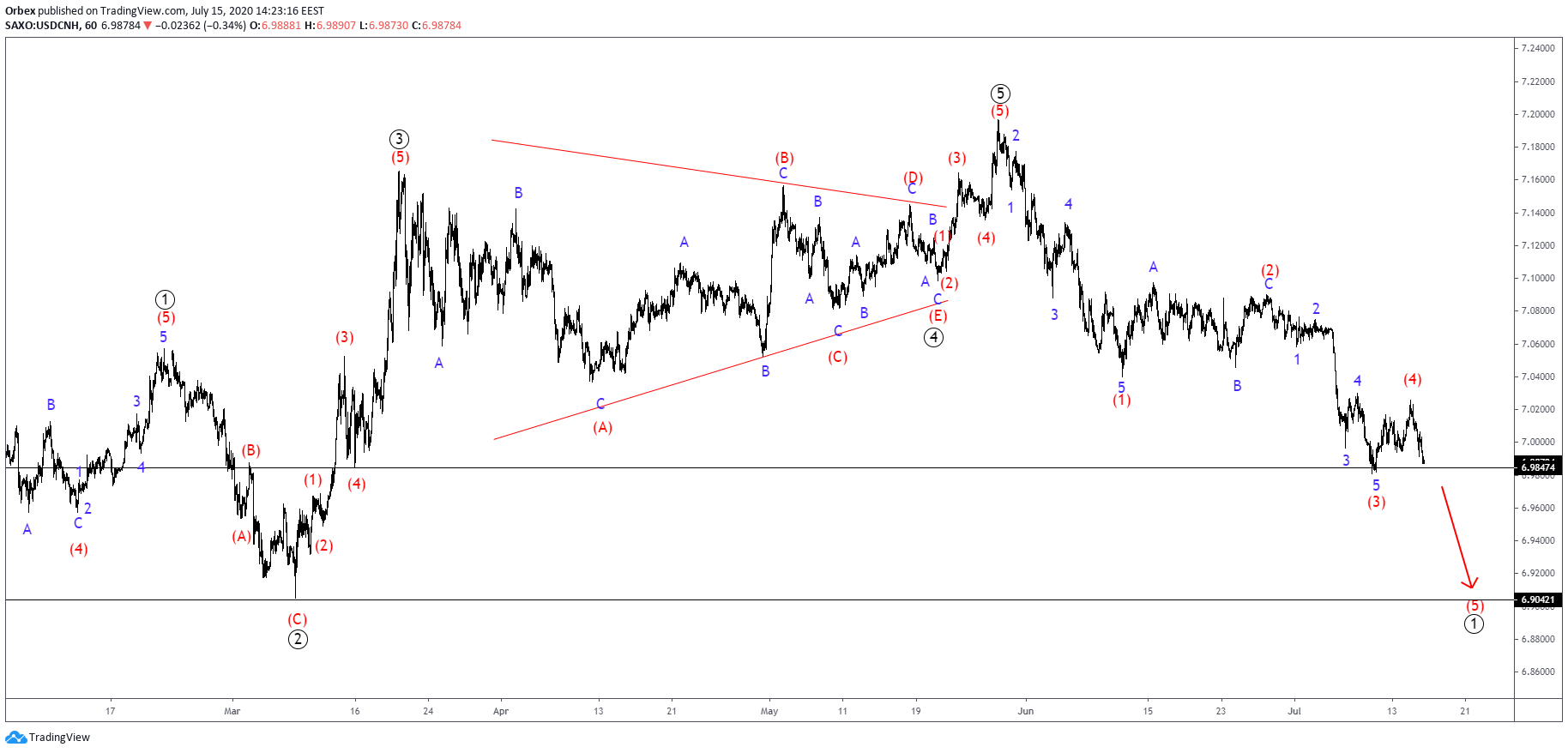 An alternative scenario suggests that the primary impulse ended already near 7.20 high.
When it comes to reversals, those are followed by impulsive rather than corrective structures.
Currently, a new bearish sequence is under development, taking a bearish sequence of the intermediate degree (1)-(2)-(3)-(4)-(5).
Therefore, we can expect a decline in the previous low at 6.906. This is the low formed by primary correction wave ②.
Have you been testing your strategy on a Demo Account? Sign up now and begin practicing!