Social media has infiltrated the finance world with many traders now taking to Instagram to share information and insights. Instagram, with its huge visual appeal, provides a good medium to explain complicated chart analyses and updates of economic releases –so let's take a look at 10 traders who are using this platform to benefit forex traders across the world.
Samuel Leech is a forex and stock trader with over 116,000 followers on Instagram. His profile is full of useful chart analyses and educational videos on high-frequency trading. Samuel also publishes columns for different trading journals and newspapers. He is an important forex mentor to follow on Instagram.
With a whopping 3.2 million followers, this is one of the most prominent Instagram accounts for forex traders. It also provides useful information about cryptocurrencies, commodities, and stocks. Get ready for images of luxury with bold inspirational quotes included on this account.
When you follow trade4wealth, you can expect attractive images and a host of top trading tips. With over 23,000 followers eagerly awaiting the regular educational posts in pictorial form, this account is certainly popular – and worth keeping an eye on.
This is an interesting account, with images of chart analysis from live trading accounts. There is also a link to the owner's Telegram channel, where he discusses trading techniques in detail.
Samuel regularly puts up images from his live trading sessions on his Instagram account. There are links to his website too. Apart from Forex, he also follows cryptocurrency trading.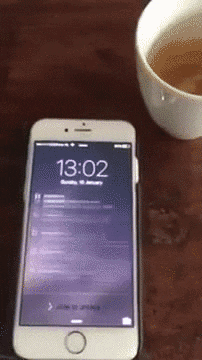 This account concentrates on binary options, along with forex trading. Charles McNally is the account manager and puts up useful tips to keep spirits high in the challenging financial markets.
With over 95,000 followers, this Instagram account showcases the lives of two traders, who are trying to make it big in the forex markets. They regularly put up updates regarding important seminars and events to attend for forex traders.
If you're looking for an account that covers broad Forex information in an easy-to-understand way – don't miss @everything_fx which is as good for beginners as it is for professional traders. Enjoy regular posts with images of important articles and news releases which are viewed by a follower base of over 24,000.
With more than 74,000 followers, this account is definitely one to look out for. Apart from trading tips and chart images, there are some inspirational quotes too. The guy running this account often looks at images facing the FX industry and individual traders in a funny and satirical way.
Reuben Singh is the CEO of Isher Capital and alldayPA. The account mostly includes images of Singh's life of luxury, including his fancy cars and jet planes. He also regularly posts images of his family and stresses the importance of hard work. With over 88,500 followers, Rueben is somewhat of an influencer in the FX world.
Instagram is packed with fancy visuals, FX-related quotes, and memes, memorable sayings, and images of wealth and luxury. Follow the right accounts and you'll learn plenty more about forex trading thanks to an abundance of charts and graphs accompanied by useful insights.