SPX500 Primary Degree Impulse Tests New Highs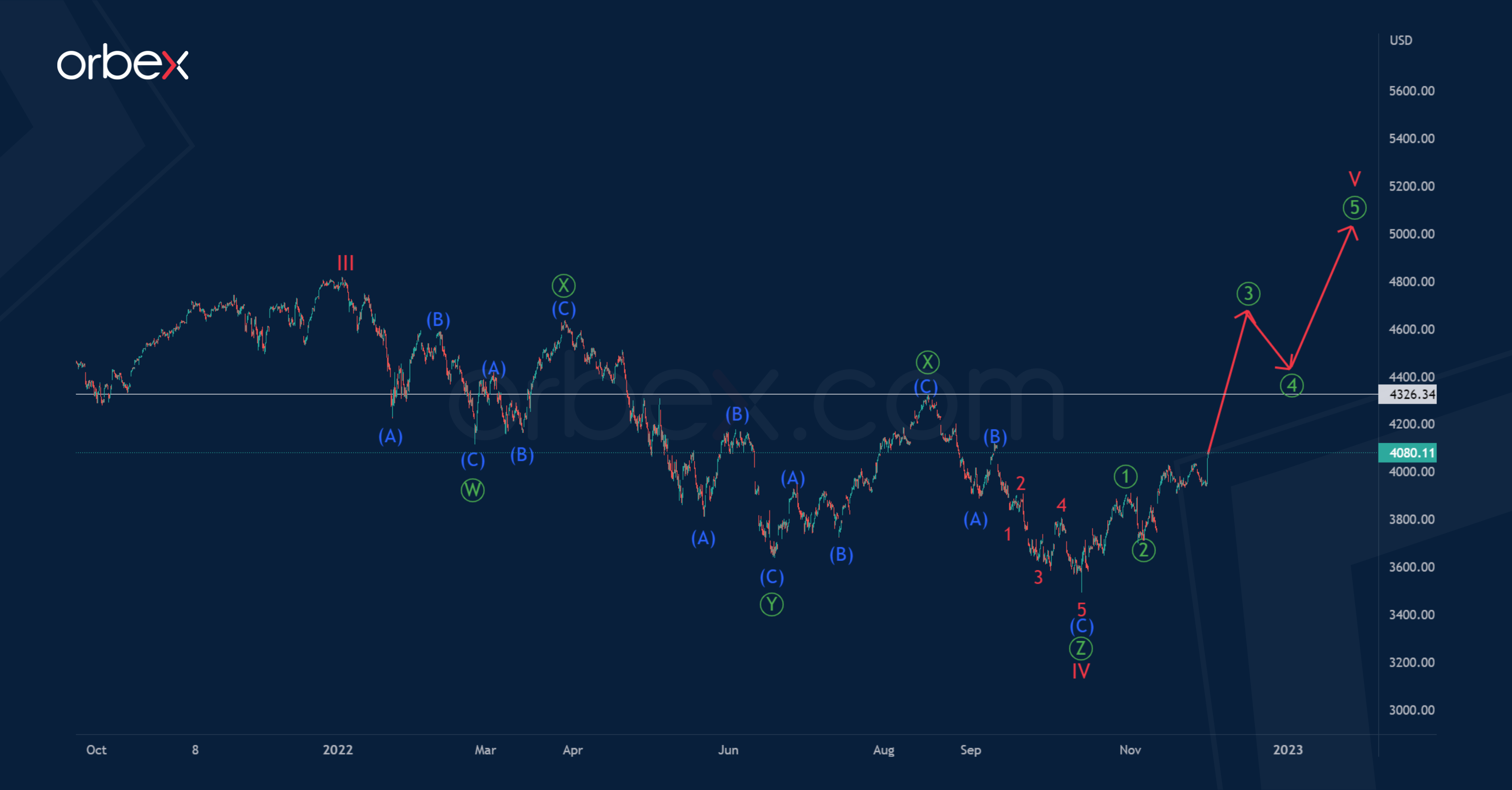 We continue to analyze the situation on the SPX500 index from the point of view of Elliott theory. A large impulse trend is being formed, consisting of sub-waves I-II-III-IV-V of the cycle degree.
The first three parts of the impulse pattern have ended. There is a possibility that the cycle correction wave IV has also come to an end. This looks like a triple zigzag of the primary degree Ⓦ-Ⓧ-Ⓨ-Ⓧ-Ⓩ.
Thus, shortly, prices could start moving above 4326.34 in the final cycle wave V. This will take the form of a primary degree impulse, as shown on the chart.
An alternative scenario shows that the actionary wave Ⓩ will strive for equality with the wave Ⓨ.
Prices could drop in the SPX500 to 3339.24. At that level, sub-waves Ⓩ and Ⓨ will be equal. Only after reaching the specified level, the price could turn around and start an upward movement. A bearish impulse wave (C) of the intermediate degree is required to complete the wave Ⓩ.
An approximate scheme of possible future movement is shown by trend lines on the chart.
Test your strategy on how SPX500 will fare with Orbex - Open your account now.