We talked about the USDJPY currency pair a few weeks ago. To date, the currency continues to form a global impulse trend.
After the completion of the triangular pattern within the cycle correction IV, prices began to rise sharply in the cycle wave V.
Wave V takes the form of a 5-wave impulse ①-②-③-④-⑤ of the primary degree. In the indicated impulse, the first four parts look completed.
Currently, we could expect the construction of the primary fifth wave. This takes the form of an intermediate impulse. The price in the final primary wave ⑤ could rise to 140.03.
At that price level, wave V will be at 200% of previous cycle impulse III.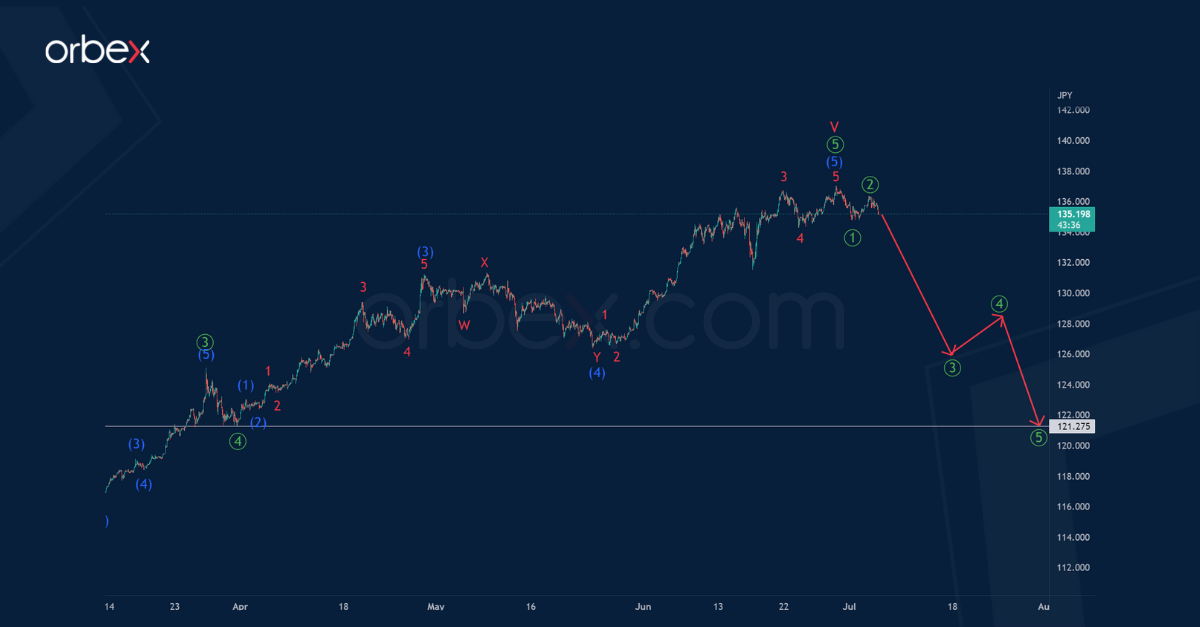 An alternative scenario indicates that the entire cycle wave V has already ended in the form of a primary impulse.
Thus, in the next coming trading weeks, traders could expect the formation of a new bearish trend.
This will consist of primary sub-waves ①-②-③-④-⑤, as shown on the chart.
The upcoming decline could reach the area of 121.27, the previous minimum of fluctuations, and possibly even lower.
Test your strategy on how the JPY will fare with Orbex - Open Your Account Now.