The current structure of the EURUSD currency pair suggests the construction of a primary correction ④. It may take the form of a double zigzag consisting of intermediate sub-waves (W)-(X)-(Y).
It is likely that the first actionary wave (W) has fully completed its pattern which is a double zigzag. The last part of the bullish intervening wave (X) is currently under development.
In the near future, the price could move up in a minute fifth wave to 1.2322. At that level, minor impulse wave will be at 76.4% of impulse wave A.
In the medium term, the formation of an intermediate wave (Y) below the minimum of 1.1705 is likely.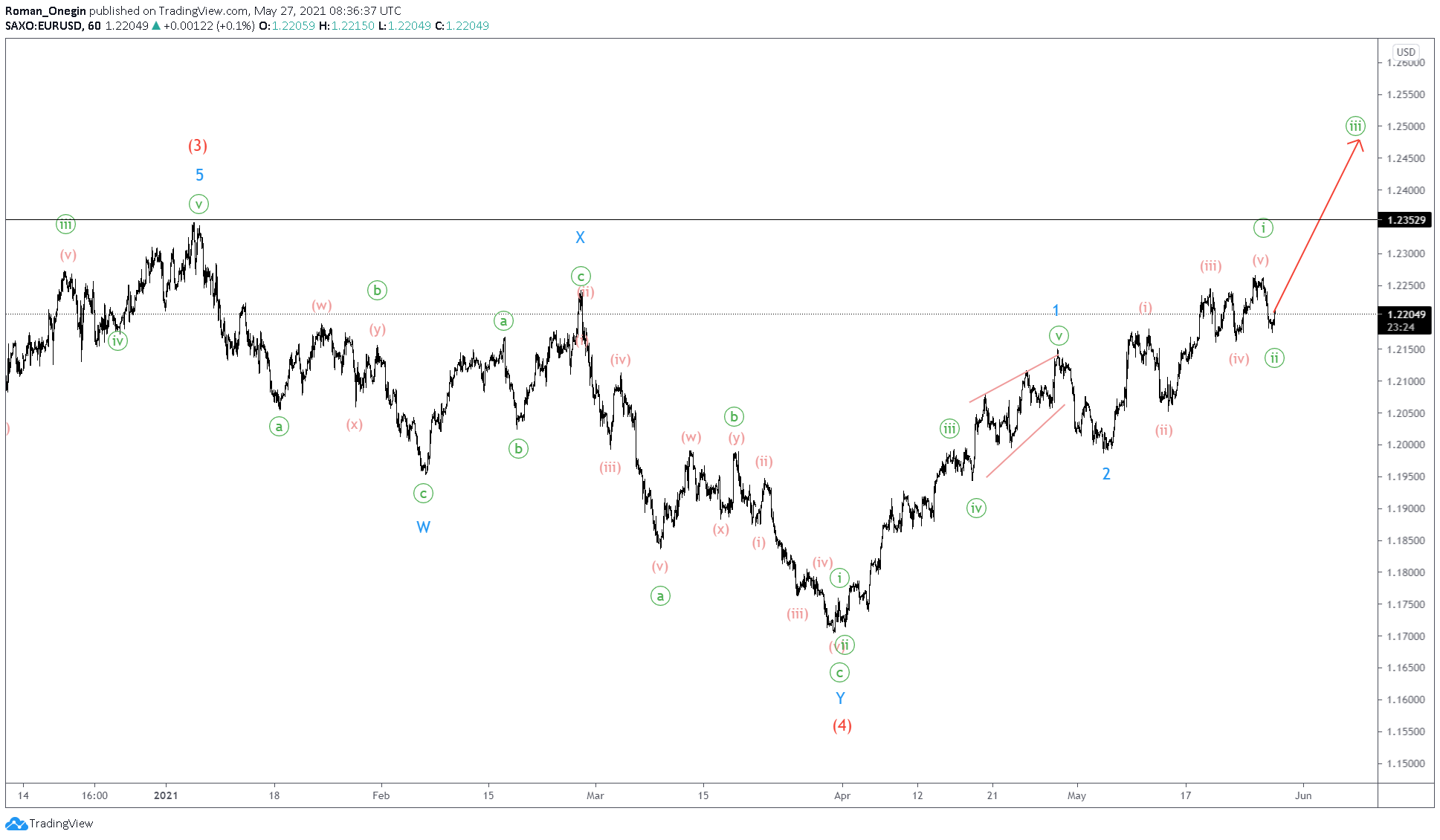 An alternative scenario shows a bullish impulse. Its intermediate correction (4) in the form of a double zigzag ended in April.
After that, the development of the initial part of the fifth wave began. In the last section of the chart, we can see the completed minor sub-waves 1 and 2. Followed by the first and second waves of the minute degree.
It is likely that the price will continue to rise in the minute third wave above 1.2352. At that level, intermediate impulse wave (3) was completed earlier.
Test your strategy on how the euro will fare with Orbex - Open your account now.