The XAGUSD hourly timeframe shows the structure of the middle part of the cycle triple zigzag.
We see that after the completion of the cycle wave y, the market has formed a primary triple zigzag, which is the intervening wave x.
Wave x looks complete. Its actionary sub-waves are standard zigzags, and the intervening waves are double zigzags.
We are currently at the beginning of a new corrective figure.
In the medium term, we could expect the development of the primary impulse wave Ⓐ. XAGUSD may rise in price above the previous high of 26.63, where the primary wave Ⓧ ended.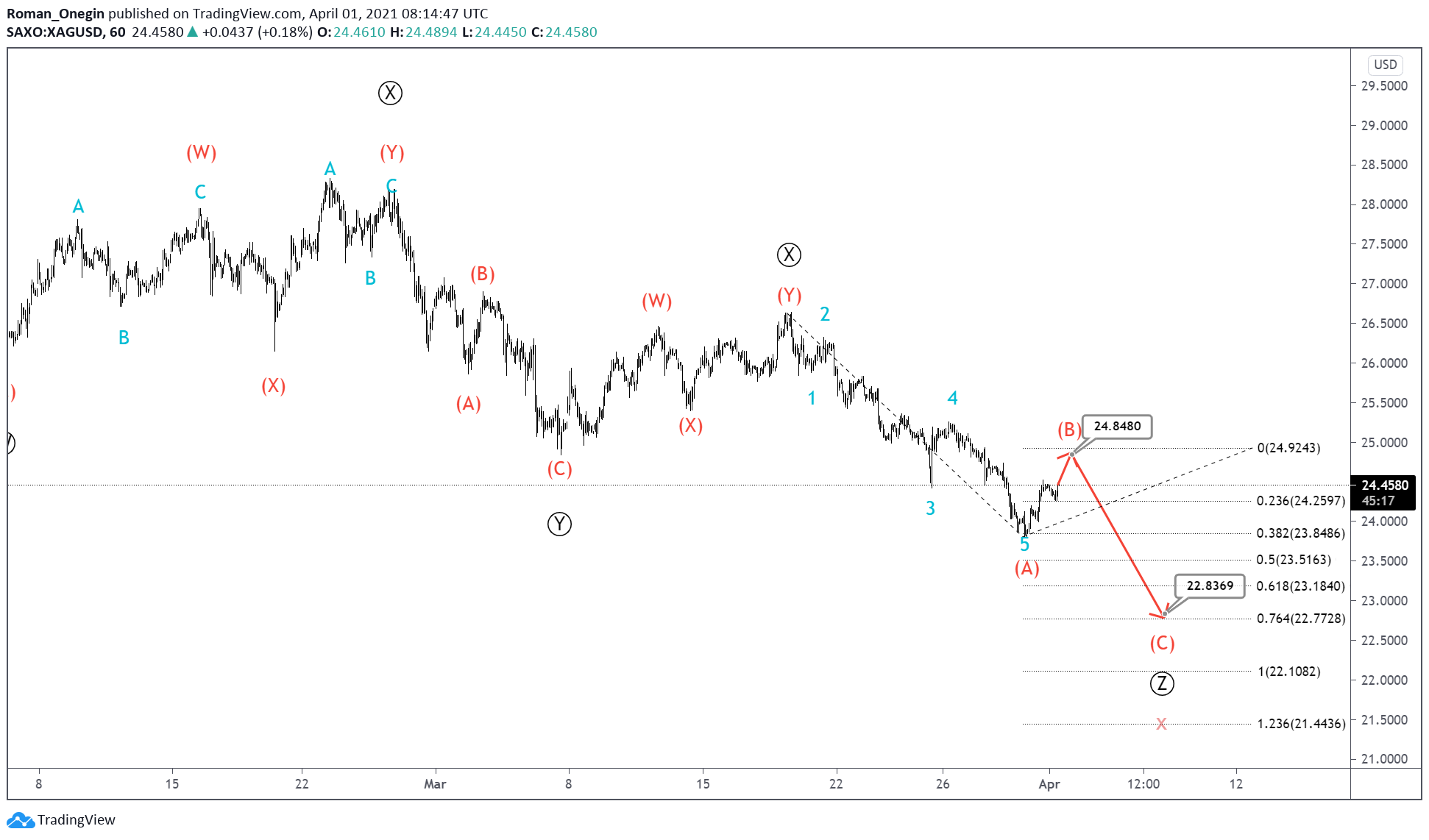 On the other hand, the formation of the primary triple zigzag could still continue. It is possible that only the first part, the intermediate impulse wave (A), completed as part of the final actionary wave Ⓩ.
Then, in the short term, the price will not increase significantly. Most likely, bulls could bring the pair to 24.84, where the intermediate correction (B) will complete.
At that level, wave (B) will be at 38.2% of impulse (A).
In the medium term, market participants may see a decline in the intermediate wave (C) to the 22.83 area, where it will be at 76.4% of wave (A).