AAPL 161.43 To Complete Primary Impulse ⑤
The AAPL structure hints at an impulsive trend consisting of primary sub-waves ①-②-③-④-⑤.

Horizontal correction wave ④ has taken the form of a contracting intermediate triangle.
Currently, wave ⑤ consists of sub-waves (1)-(2)-(3)-(4)-(5), which could end at 161.43.
At that level, primary impulsive wave ⑤ will be at 61.8% of wave ③.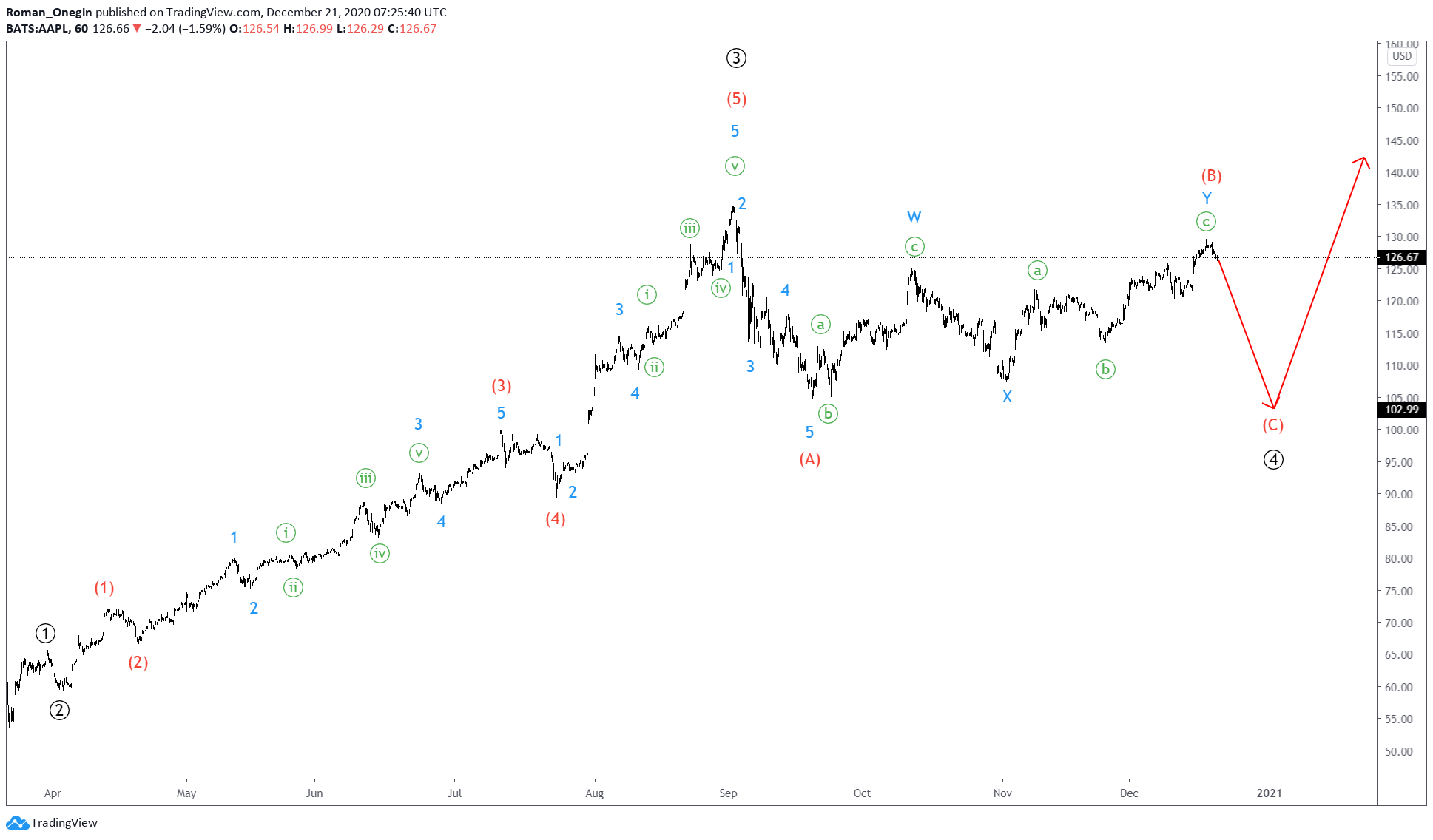 An alternative scenario shows the primary correction ④ is a simple (A)-(B)-(C) zigzag.
Intermediate correction wave (B) has ended as a minor double W-X-Y zigzag.
In the near future, we can expect a decline in the impulse wave (C) to the previous low at 102.99.