The NZDUSD pair hints to a bullish triple zigzag. The structure consists of five sub-waves Ⓦ-Ⓧ-Ⓨ-Ⓧ-Ⓩ of a primary degree.
The first three parts are completed with the market moving to a bearish intervening wave Ⓧ. A standard zigzag (A)-(B)-(C) is expected with impulse wave (C) currently under development.
A further decline could be expected to take prices in sub-waves 3-4-5 near the level of 0.631
At that level wave Ⓧ will be at 50% of wave Ⓨ. An upside move is then expected in the primary wave Ⓩ.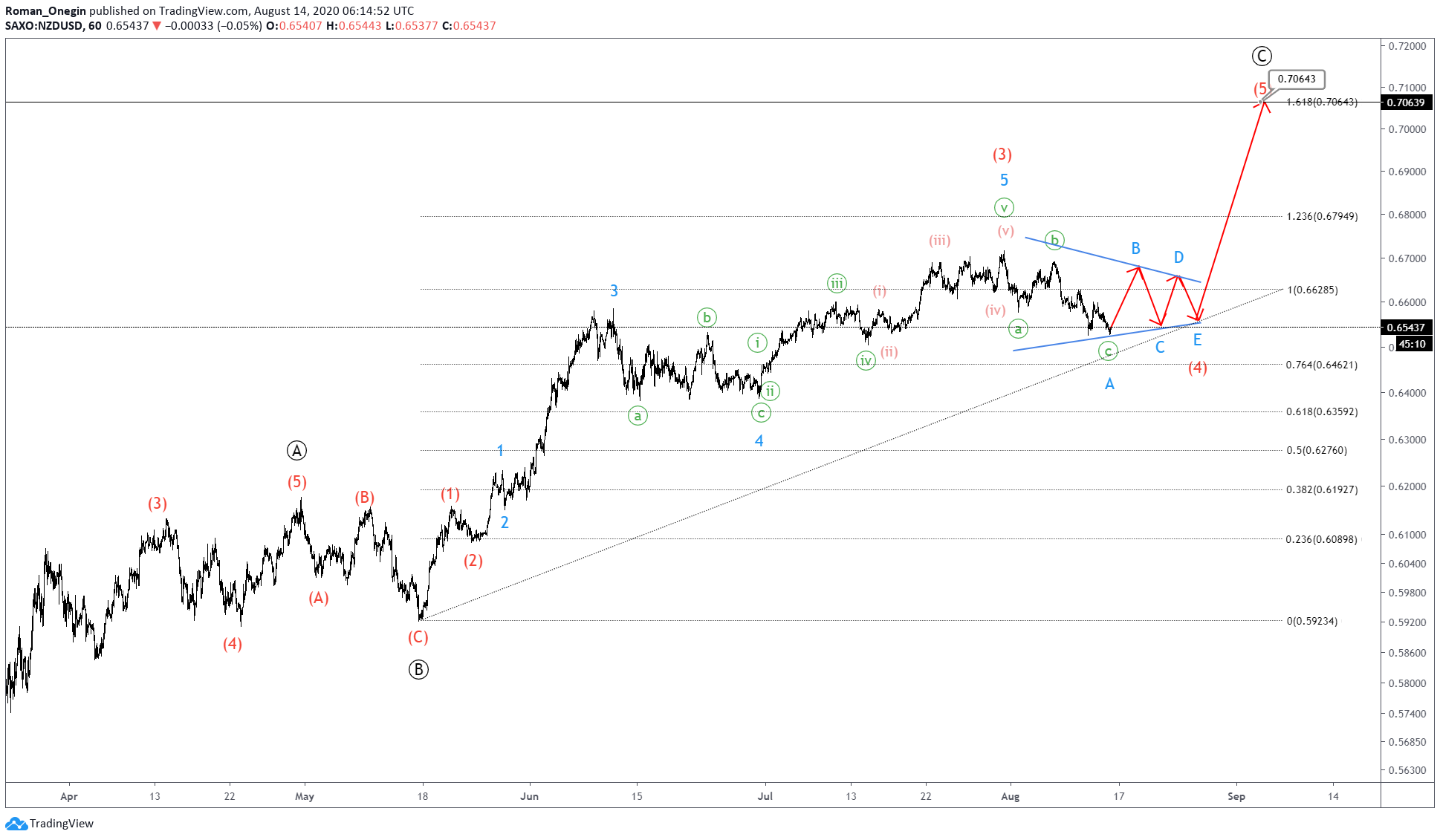 An alternative scenario shows NZDUSD forming a primary zigzag Ⓐ-Ⓑ-Ⓒ. Waves Ⓐ and Ⓑ are completed whereas the bullish impulse wave Ⓒ is still under construction.
The development of a sideways corrective wave (4) confirms a contracting triangle.
We could then expect minor waves B-C-D-E to form a triangle. Following this the market may lead to a bullish impulse (5) to the 0.706 area.
At this level impulse Ⓒ will be at 61.8% along the Fibonacci of the previous impulse Ⓐ.