Gold Prices Just A Few Points Shy Of 1900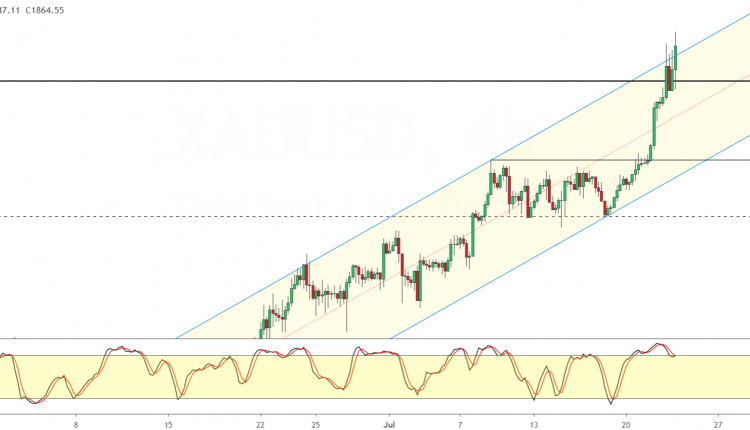 The bullish continuation in the precious metal continues with gold rising close to one percent on Thursday.
Intraday prices saw gold rising to highs of 1898.24 before pulling back.
Price action is just a few dollars away from the elusive 1900 mark and would put price to test a 10-year high.
Given the bullish momentum, gold prices remain poised to the upside with further gains likely to come.

Test your strategy on how gold will fare with Orbex - Open your account now.