Do you dream of the day when you can trade in your desk job for a little more freedom? This often carries a certain amount of risk, which isn't for everyone. However, if you can deal with an amount of uncertainty and have been trading and growing your account for a while, then you could be ready to take the leap into full-time trading. Let's explore some of the questions that you should be pondering.
Have you been trading for a while based on specific strategies?
Getting into the Forex industry is no easy feat, so if you are considering taking up trading as a full-time job then you need to make sure you're on steady ground. If you've been trading for some time and are happy with the results, maybe it's time to make the switch.
As you grow as a trader, so will your strategy. But if you have a stable base, you can always build on it.
Are you ready to quit your full-time job and take up a new one?
Making a career move can be daunting to even the most confident of characters. Ask yourself, is this a commitment I am willing to make in order to grow as a Forex trader?
As any career move, this comes with changes that you need to be ready for – the biggest of which may be less human interaction and more screen time.
Do you have disposable income or at least income that will keep you afloat for the foreseeable future?
Keep in mind that the obligations and commitments of day to day life do not stop. The bills will keep coming and you need to make sure that you've got enough capital to keep things running smoothly until you can begin making noticeable trading profits.
Are you analytical and data-driven?
Does it feel like Christmas morning every time you see a satisfying technical analysis chart? Are numbers and patterns your superpower? Then the Forex market which is deeply based on analytical charts might just be your comfortable little niche.
Do you have the patience and discipline to take it one step at a time?
Be patient and have discipline; baby steps can take you a long way. It takes time to build and test your currency trading plan, and even more time to acquire the skill set to manoeuvre the world of trading.
Even though it doesn't happen overnight, small profits build up to big wins, and all it takes is some discipline. So, put in the time and effort for research, strategy and smart trading – it'll be worth it.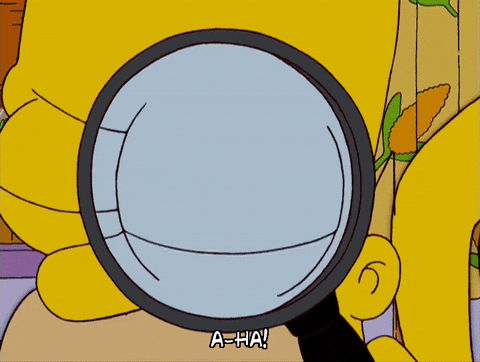 If you can answer YES to all the above, then you've got the passion and drive to take the bull by the horns and identify the right opportunities, using them to your trading advantage.
And always remember that even for the most seasoned of traders, this is a risky endeavour that should not be taken lightly. So trade carefully, and plan well.