Lokalna biegunowość na GOLD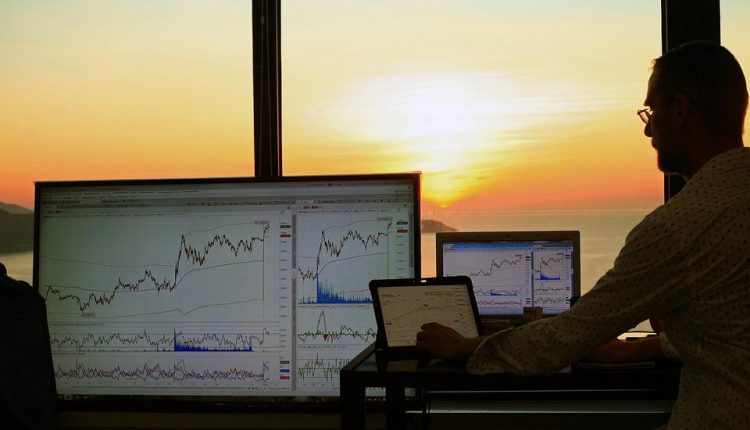 Poniższy wykres przedstawia notowania złota na interwale 30-minutowym. Pozwala to zaprezentować dynamikę kursu na przestrzeni ostatnich kilka sesji giełdowych. W tym czasie notowania ukształtowały zakres wahań o rozpiętości mniej więcej 55 dolarów.
Lewa strona wykresu rozpoczyna się lokalnego swingu spadkowego, który zakończył się wraz z piątkowym low cenowym. Wtedy to złoto wyceniane było po 1825 dolarów za uncję.
GOLD M30
Kluczowym elementem bieżącego scenariusza jest piątkowy strzał popytowy na wykresie. Obecnie notowania generują korektę spadkową, która zbliża się do poziomu popytowego na współczynniku 38,2%. Analizowane wsparcie zyskuje potwierdzenie w postaci biegunowości i odnosi się do kursu 1859 dolarów za uncję. Poniedziałkowe otwarcie sesji europejskiej to optymalny czas na wzrost zmienności, czekamy więc na potwierdzenie w postaci formacji świecowych na testowanym obszarze.