Poniższy wykres przedstawia notowania pary walutowej USDJPY na interwale 4-godzinowym. Pozwala to zaprezentować dynamikę kursu na przestrzeni ostatnich czterech tygodni sesyjnych. W tym czasie notowania ukształtowały zakres wahań o rozpiętości mniej więcej 320 pipsów.
Lewa strona wykresu rozpoczyna się od dołka cenowego po kursie 113,10.  Było to jednocześnie zakończenie korekty spadkowej, po której rynek wrócił do wzrostów. Na drugiej sesji w bieżącym roku kurs Ujka wyznaczył szczyt w okolicy 116,30.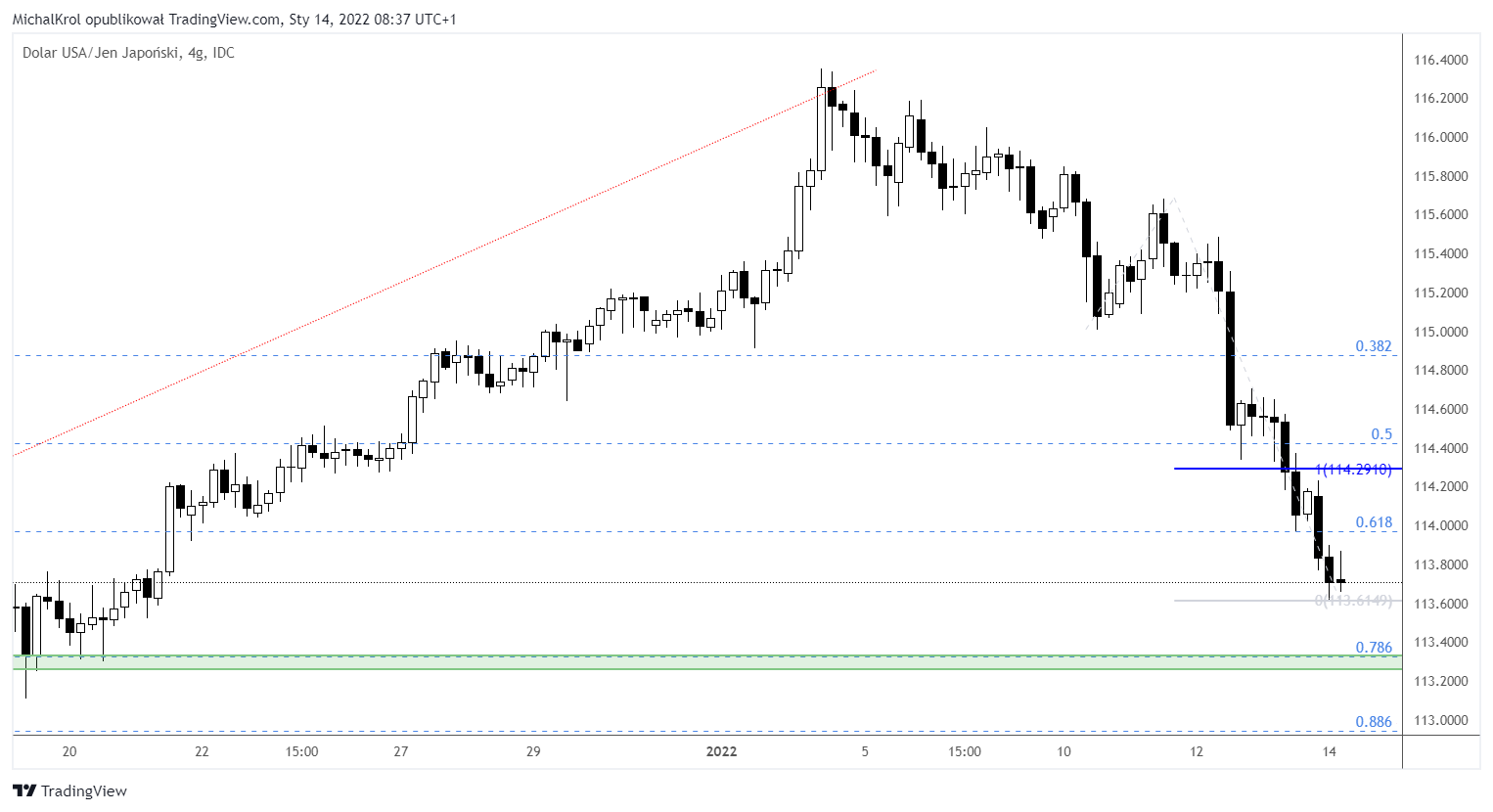 USDJPY H4
Dynamiczne spadki z ostatnich sesji przybliżają kurs do głębokich mierzeń wewnętrznych. Celujemy tutaj w pułap współczynnika Fibonacciego 78,6% po cenie 113,30. Tam też znajdujemy potwierdzenie w postaci poprzedniego odreagowania. W przypadku wygenerowania korekty wzrostowej, przygotowany jest scenariusz FE i poziom podażowy ~ 114,30.