Intraday Analysis – USD awaits catalyst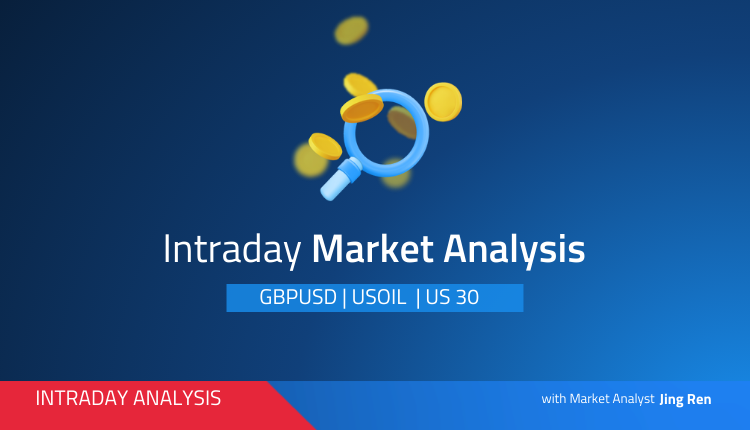 GBPUSD drifts lower

The pound softened after Britain's unemployment rate showed an uptick in August. The pair continues to drift lower and limited bounces so far suggest wariness among the bulls to buy the dip. June's low of 1.2400 is a key level to keep cable afloat from the medium-term perspective as its breach could cause a bearish reversal below 1.2300. Sellers' profit-taking might drive the quote up momentarily but the buy side will need to clear the supply zone 1.2540-1.2590 before they could hope for a sustained recovery.
USOIL continues higher

Oil climbs as OPEC remains optimistic about global demand in its monthly report. Despite an overbought RSI on the daily chart, WTI has kept its upward bias after a brief consolidation above 86.00. The psychological level of 90.00 acts like a magnet and may attract more buying interests. Then a combination of fresh selling and profit-taking could test the bull's resolve in that major supply area. 87.00 is the first support in case the rally needs more breathing room while 86.00 is a major level to maintain the current momentum.

US 30 tests resistance

The Dow Jones struggles as rising energy prices might stir up inflation numbers. A previous drop below 34500 has shaken out some weak hands but the bulls have not capitulated yet. 34880 is a key resistance to lift to help them regain the upper hand after the rebound gave up much of its gains. A bullish breakout may attract momentum buyers and trigger an extension towards August's peak of 35600. On the downside, 34500 is the closest support, and the daily support of 34040 is a critical floor to keep the index afloat.
Test your forex trading strategy with Orbex