XAGUSD Corrective Trend Heads to $28!
In the long term, Silver is most likely moving inside a corrective trend consisting of cycle waves w-x-y-x-z.
On the 1H timeframe, we see the structure of the second intervening wave x, which could soon end. This could take the form of a triple zigzag of the primary degree Ⓦ-Ⓧ-Ⓨ-Ⓧ-Ⓩ
By the middle of last month the primary intervening wave Ⓧ ended as a zigzag (A)-(B)-(C).

At the moment, the price could be in the primary wave Ⓩ. Perhaps this wave will be a standard zigzag, where the impulse and correction have ended. In the near future, growth is expected in (C) to 27.927.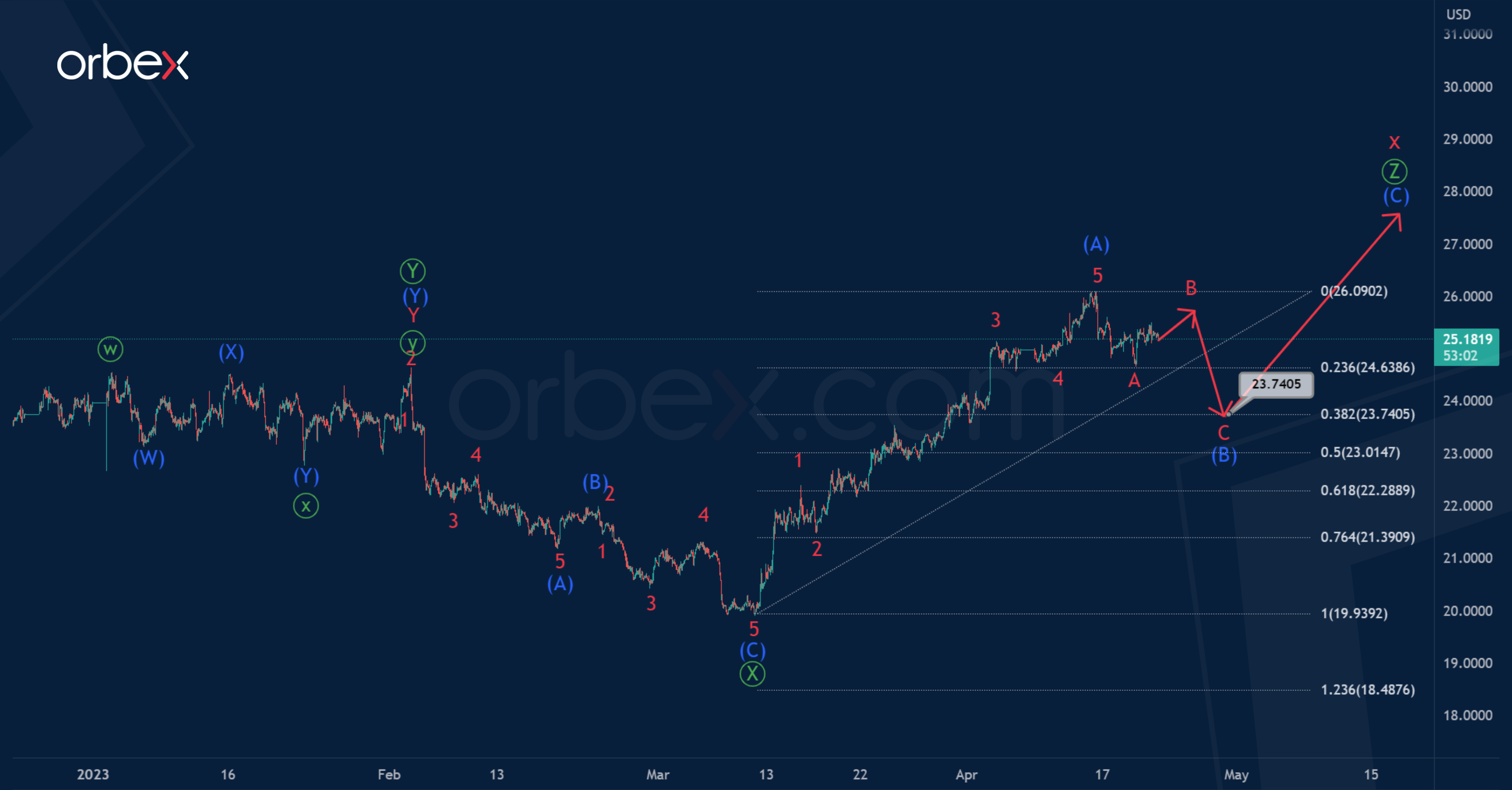 Alternatively, it is assumed that the intermediate correction (B) has not yet completed. There is a possibility that it will take the form of a minor zigzag A-B-C.
Only the first impulse wave A has ended. A slight rise in the second part of correction B is possible in the near future, after which a decrease is expected in the final impulse C.
It is assumed that the intermediate correction (B) will be at 38.2% of impulse (A), and will end near 23.740.
Test your strategy on how the XAGUSD will fare with Orbex