SPX500 Impulsive Trend Hits 5,000!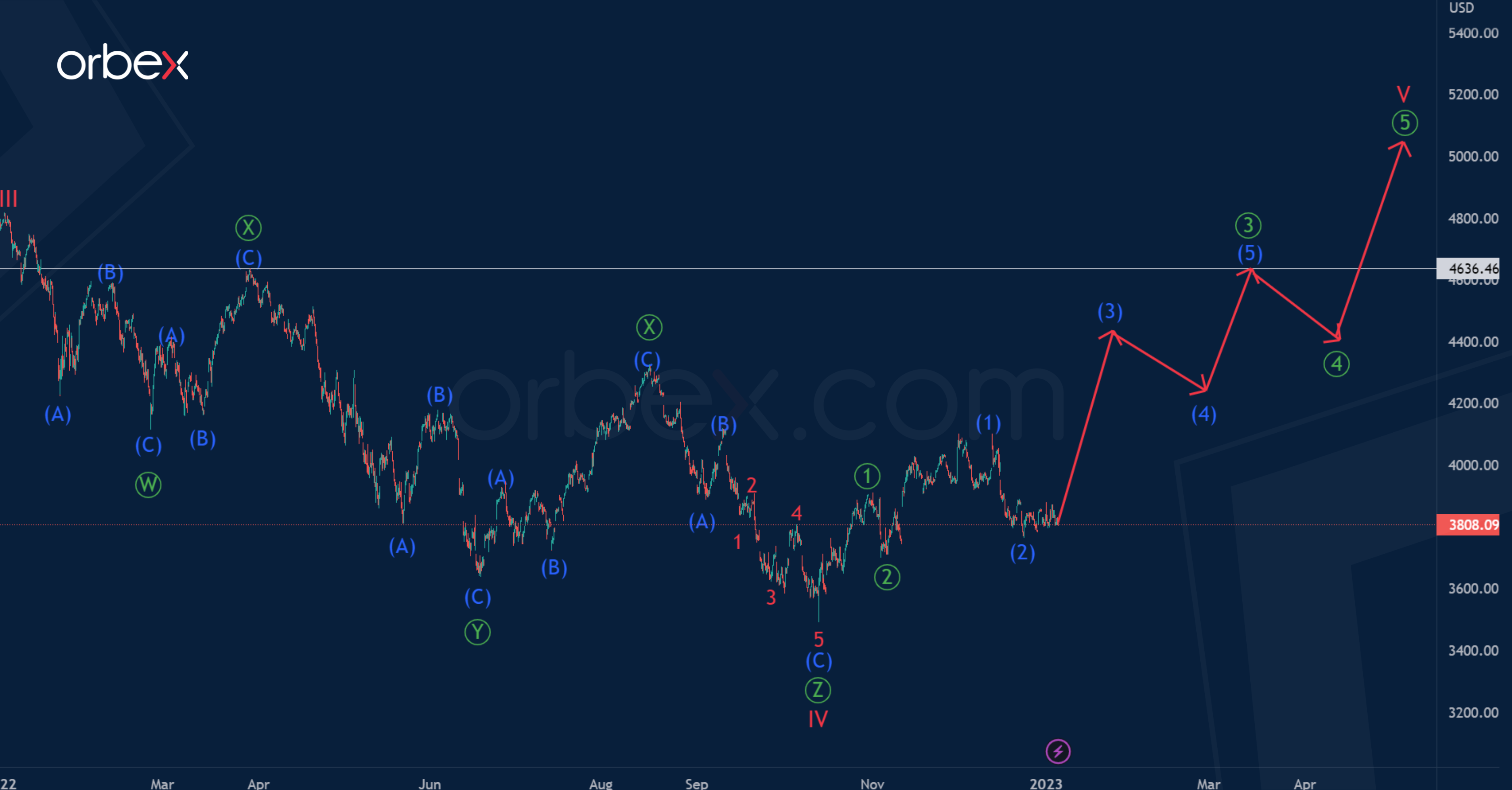 The SPX500 index seems to form a wave V of a bullish impulse consisting of cycle sub-waves I-II-III-IV-V.
The cycle correction wave IV ended in the second half of September last year. It looks like a triple zigzag of the primary degree Ⓦ-Ⓧ-Ⓨ-Ⓧ-Ⓩ.
In the near future, the price could continue higher above the maximum of 4636.46 within the final cycle wave V. This will take the form of a primary degree impulse, as shown on the chart.
At a maximum of 4636.46, we are waiting for the end of the primary impulse ③.
Alternatively, the actionary wave Ⓩ will tend to be equal with the wave Ⓨ and drop the index to 3333.84.
At that level, sub-waves Ⓩ and Ⓨ will be equal to each other. Only after reaching the specified level, the price could start moving higher. For the full completion of the wave Ⓩ, the successful completion of the intermediate degree impulse wave (C) is necessary.
An approximate scheme of possible future movement is shown by trend lines on the chart.
Test your strategy on how the SPX500 will fare with Orbex