The current NZDUSD chart shows a cycle zigzag pattern, which consists of sub-waves a-b-c. After the cycle correction was b ended, we then saw the development of a cycle wave c. It has the form of an ending diagonal consisting of primary sub-waves ①-②-③-④-⑤.
Most likely, the formation of a new bearish trend is observed in the last section of the chart. This could take the form of a primary impulse ①-②-③-④-⑤.
Perhaps the first three parts of the potential impulse are fully completed, and the bullish correction has also come to an end. In the near future, we can expect a decline in the sub-wave ⑤ to 0.588.
At that level, wave ⑤ will be equal to impulse ③.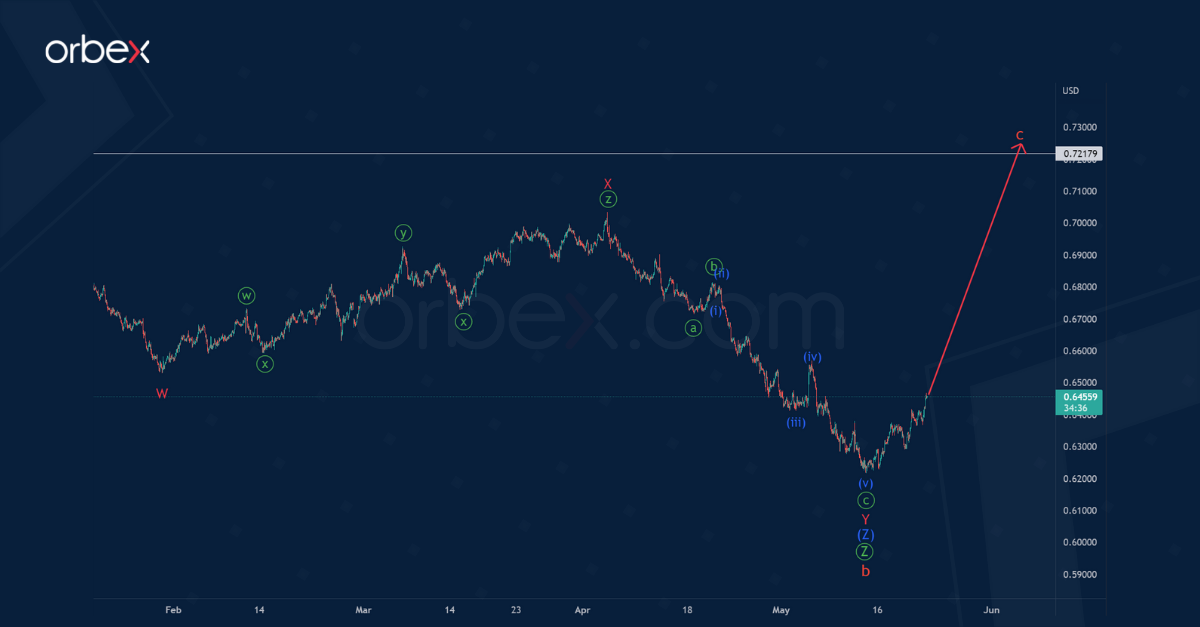 Alternatively, only correction b is expected to come to an end. The final primary wave Ⓩ, which is part of correction b, took the form of a triple zigzag (W)-(X)-(Y)-(X)-(Z) of the intermediate degree.
According to this view, the first four parts of the intermediate pattern have ended. Now the market is in the intermediate wave (Z). Wave (Z) is similar to the minor double zigzag W-X-Y.
A price increase and the development of a cycle wave is likely.