EURUSD recovers as ECB meeting looms
The euro climbs back to a five-month high as the eurozone reopens for business.
Optimism is supported by strengthening indicators in services and manufacturing. However, there is little expectation that the ECB would reduce the pace of its bond purchases any time soon.
Policymakers' overly patient stance could prompt traders to take profit, though mixed US nonfarm payrolls in May could buy the euro some time.
This week's meeting could be a pivotal point as price action hovers under a major technical level. A break above 1.2260 could trigger an extended rally. On the downside, 1.1990 is the first support.
USDCAD slides to 6-year low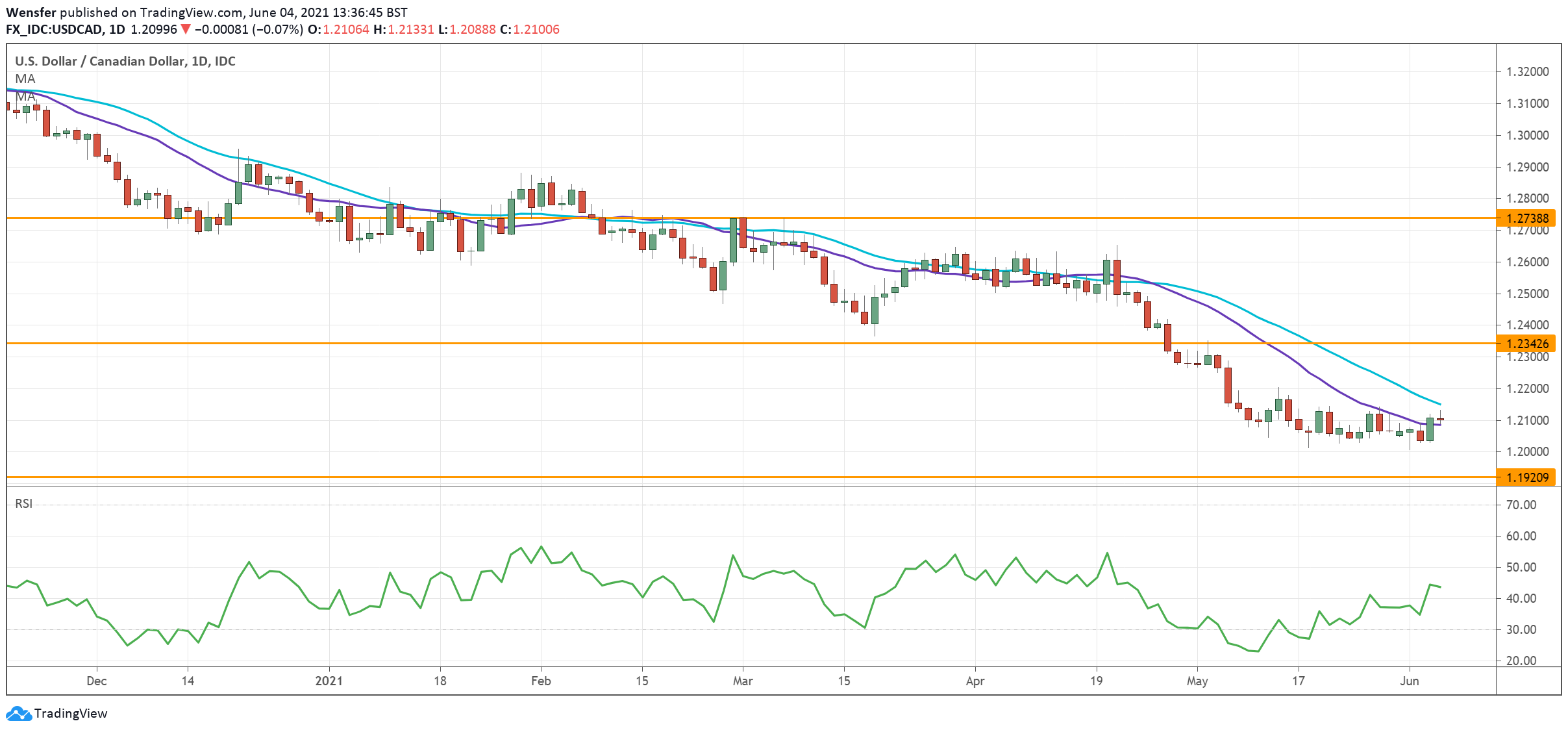 The Canadian dollar continues to ride the taper wave as it reaches its six-year high against the greenback. The markets widely believe that the BoC could raise interest rates before the US Fed.
Solid economic recovery may give the central bank confidence to act hawkish. An upbeat outlook may further boost demand for the loonie. However, the pair has been heavily sold for a while.
A pullback is likely to be seen by trend followers as an opportunity to sell into strength. The US dollar is heading towards May 2015's low at 1.1920. 1.2340 is the first resistance in case of a rebound.
UKOIL rallies on tight supply
Oil hits its highest level in two years on supply tailwinds.
The OPEC+ cartel's decision to stick to April's plan to gradually raise output acts as a price floor. How effective this price control is will depend on the discipline of the members amid rising demand.
A drop in US crude inventories comes in as a contributing factor to the rally. Finally, delays in nuclear talks between Washington and Tehran ease the fear of Iranian crude flooding the market anytime soon.
Brent crude has broken above the psychological level of 70 and is heading towards April 2019's high at 75.50. The rising trendline (67.00) is a close support in case of a pullback.
US 30 rises from value stock buying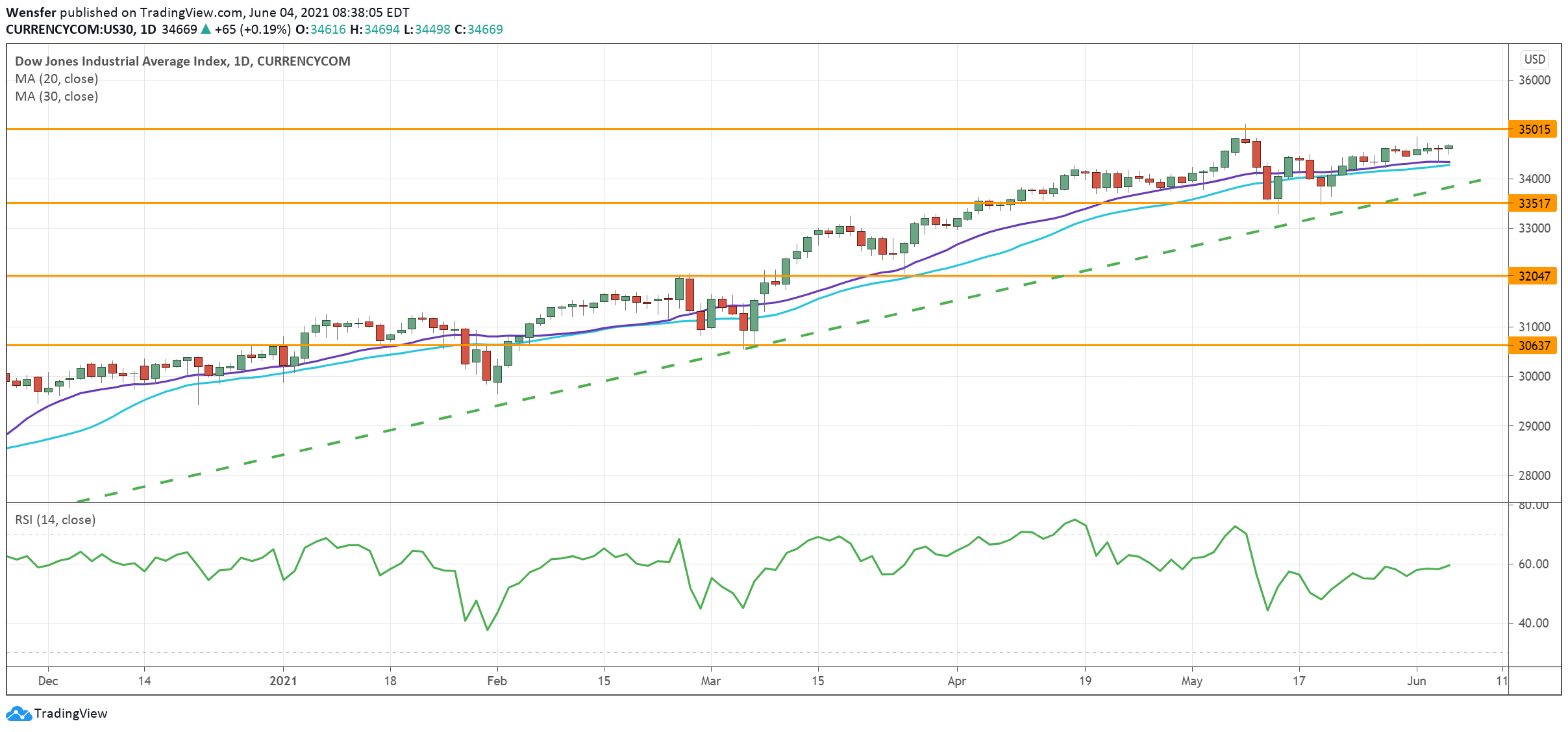 The Dow Jones recovers towards its peak as reflation fears ebb and flow. The current consolidation is a sign of the market's indecision.
On one hand, improving fundamentals would boost corporate earnings. On the other hand, higher interest rates mean a higher cost of capital and lower valuation. Cyclical stocks in energy and financials would prove to be less vulnerable than tech names.
The Dow Jones's resilience is evidence that investors are switching from growth to value tickers. A rally above the previous high at 35000 could propel the index to 35700.
33500 is a key support if the price action goes sideways.
Join our responsible trading community - Open your Orbex account now!