The current USDCAD structure hints at a primary degree triple zigzag that consists of sub-waves Ⓦ-Ⓧ-Ⓨ-Ⓧ-Ⓩ.  Currently, prices decline in the final impulse wave (C) of a bearish  (A)-(B)-(C) zigzag in wave Ⓩ.
Recently, the market completed a triangle in wave 4 of (C) and has since been continuing down in the final minor wave 5.
Bears can bring the pair down to 1.259. At that level, wave 5 will be at 61.8% Fibonacci extension of minor wave 3.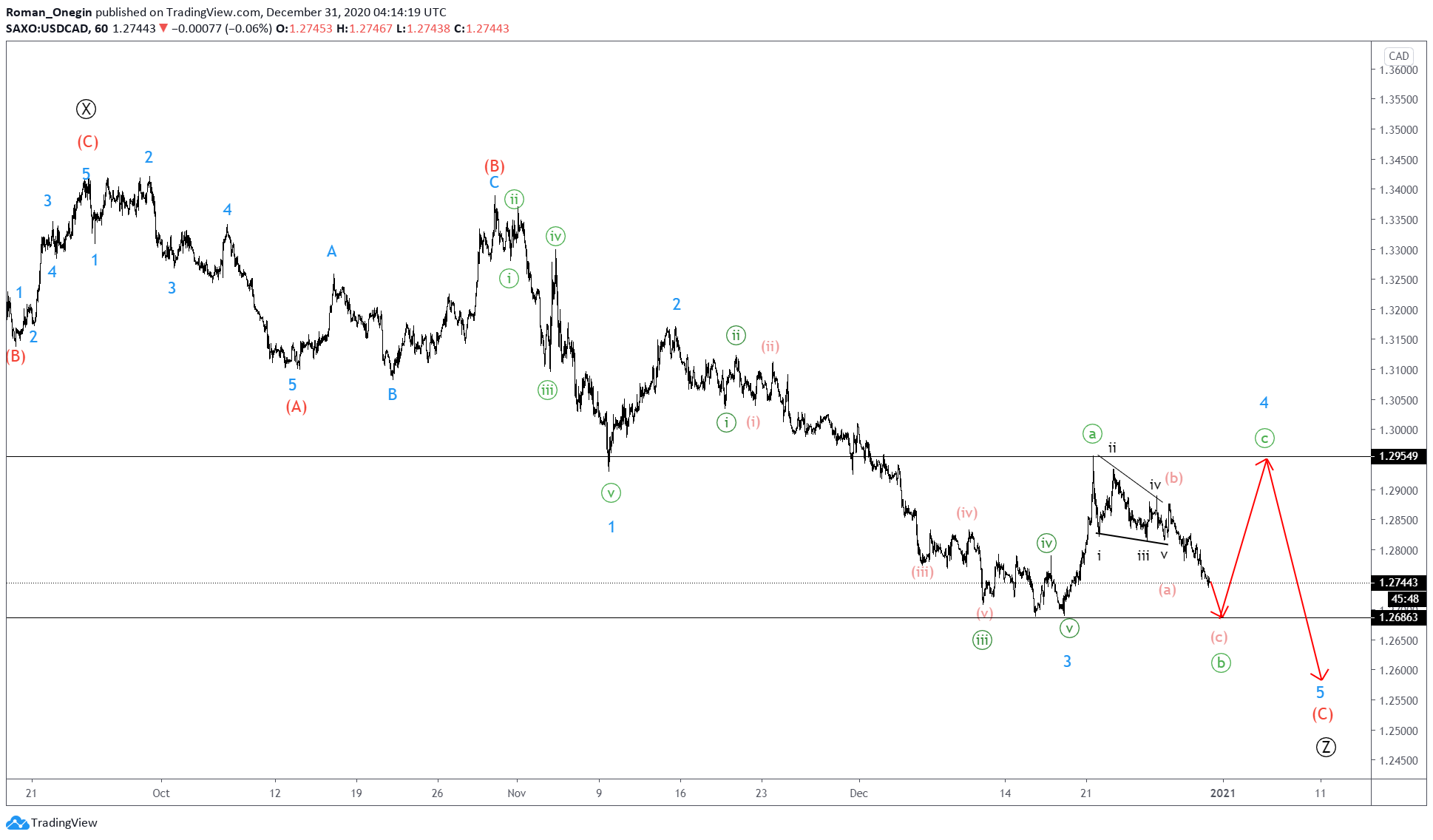 In case the decline stops around the previous low registered in wave 3 we could be in a flat correction in wave 4. Should this scenario come to play, the bearish sub-wave is part of wave ⓑ of 4.
Currently, only the first part of the flat is fully structured, whereas the zigzag correction in wave ⓑ is approaching its end.
Once complete, we could see the market appreciate in wave ⓒ to the previous high of 1.295.
After the flat pattern ends, minor wave 5 will likely lead the market downward, to fresh lows below wave 3.
How do you feel the CAD will fare in the coming weeks? Open your Orbex account and trade now!