The current USDJPY structure shows a completed intervening wave Ⓧ of the primary degree.
This took the form of a triple zigzag consisting of intermediate degree waves (W)-(X)-(Y)-(X)-(Z).
A new bullish impulse shows intermediate impulse wave (1) is complete. Correction wave (2) is under development and is likely to end near 104.18.  At that level, wave (2) will be at 61.8% of impulse (1).
Finally, we could see actionary wave (3) bringing prices above wave (X) at 106.53.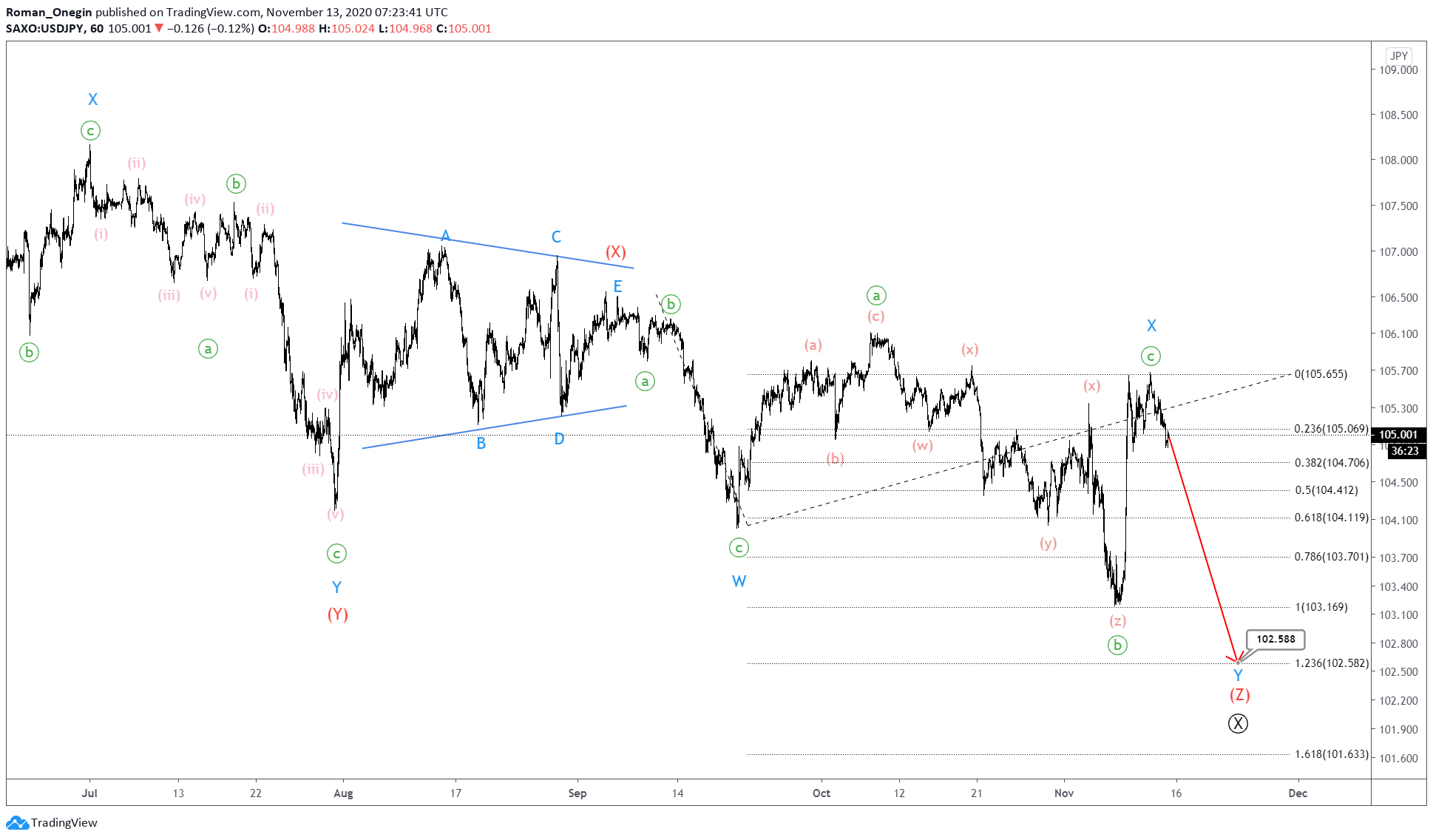 An alternative scenario shows an incomplete intervening wave Ⓧ.
At the time of writing, the last leg of the intermediate triple zigzag is under construction.
Intervening wave X ended as a running flat, which is part of the double zigzag wave (Z).
In the short term, prices could fall in the minor wave Y to the level of 102.58.
At that level, wave Y will be at 123.6% of wave W.
Test your strategy on how the JPY will fare with Orbex - Open Your Account Now.