The oil market remains under pressure this week following the latest report, where OPEC raises oil supply forecast stating it expects supply to surge over 2018. While the group acknowledges that oil demand is set to rise over the year, it expected rising US output to cause a disproportionate rise in oil supply.
The latest OPEC report showed that production among the group was little changed over January as the group continues to keep a limit on output, as it struggles to counter the level of over supply in the market. Despite the groups efforts, Iraq, which is one of the main members, raised its output over January.
As OPEC raises oil supply forecast, production among the 14 member group is predicted to grow at around 1.4 million barrels per day, an increase of 250k barrels per day from the estimate given in the prior monthly report. Referring to producers outside of OPEC, the group expects this output to rise to 59.3 million barrels per year, up by 320k barrels from its last forecast.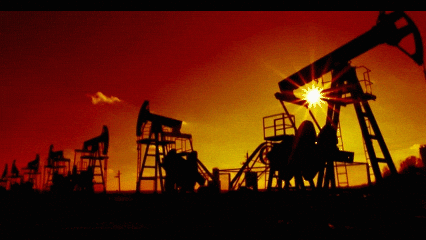 US Oil Production Accounts For Over 50% of Supply
In terms of the breakdown of these forecast revisions, the US now accounts for over half of the supply figures, as OPEC raises oil supply forecast for 2018 by 150k barrels per day. Indeed, the latest government issued data reveals that US oil production topped more than 10 million barrels per day in November 2017, making it a bigger producer than Saudi Arabia, the top OPEC producer.
The OPEC report notes that "According to the most recent assessment, the steady oil price recovery since summer 2017 and renewed interest in growth opportunities has led to oil majors catching up in terms of exploration activity this year, both in the shale industry and offshore deep water".
In terms of demand, OPEC noted that it now forecasts global demand to rise by around 1.6 million barrels per day, up over 60k barrels a day from the last forecast, putting total global oil consumption just shy of 100 million barrels per day in 2018 at 98.6 million barrels a day.
The reasons behind OPEC's upward revisions include consistent growth in global economic activity, increase demand for transportation fuels and a booming petrochemical industry which creates chemicals from the by-products of oil and gas.
The release of this OPEC report comes at an interesting time for the Oil market which has enjoyed a strong rally over much of the last year but has seen a sharp and sudden drop over the last few weeks.
Goldman Sachs Bearish on Oil
Investment bank Goldman Sachs believes that the recent high prices are unsustainable due to a number of factors, including the need for US producers to maintain discipline. Goldman Sachs believes that the failure of US producers to maintain discipline will deter investors from fully engaging in the sector, leading them to park capital elsewhere in other commodities.
Technical Perspective
With price having recently turned lower again, Oil is now back below the 2015 high around 62.42. While below this level, focus remains on further downside, with a test of the broken 2016 high around 55.42 the key area to watch. If this level can hold, we are likely to see another push higher, bringing the longer term resistance around 74.82 into focus.
(Visited 22 times, 2 visits today)
Disclaimer:
This material is intended for marketing/information purposes only and does not contain, and should not be construed as containing; an attempt of solicitation for any transactions in financial instruments and does not constitute investment advice or research. Past performance is not a guarantee of or prediction of future performance. The Trade Ideas are provided independently by an external third party company, PIA First Limited, which is authorised and regulated by the Financial Conduct Authority FRN 787261 to provide regulated products and services including Investment Advice. Registered in England & Wales, company number 07428345. Registered Office: Kemp House, 152 City Road, London EC1V 2NX. VAT number 153 646014. Copyright © 2018.
ORBEX does not take into account your personal investment objectives or financial situation, Readers should consider the possibility that they may incur losses. ORBEX makes no representation and assumes no liability as to the accuracy or completeness of the information provided, nor any loss arising from any investment based on a recommendation, forecast or other information supplied by any employee of ORBEX, a third party or otherwise. All expressions of opinion are subject to change without notice. Any opinions made may be personal to the author and may not reflect the opinions of ORBEX. This communication must not be reproduced or further distributed without the prior permission of ORBEX.
This material has not been prepared in accordance with legal requirements promoting the independence of investment research and it is not subject to any prohibition on dealing ahead of the dissemination of investment research. All expressions of opinion are subject to change.