The current 1H formation on GBPJPY hints to a simple zigzag pattern consisting of primary sub-waves Ⓐ-Ⓑ-Ⓒ.
We assume that we are currently in final impulse Ⓒ, which consists of five intermediate sub-waves.
In the medium term, we expect prices to rise in intermediate waves (3)-(4)-(5) near 148.27.
At that level, wave Ⓒ will be at 161.8% along the Fibonacci lines of wave Ⓐ.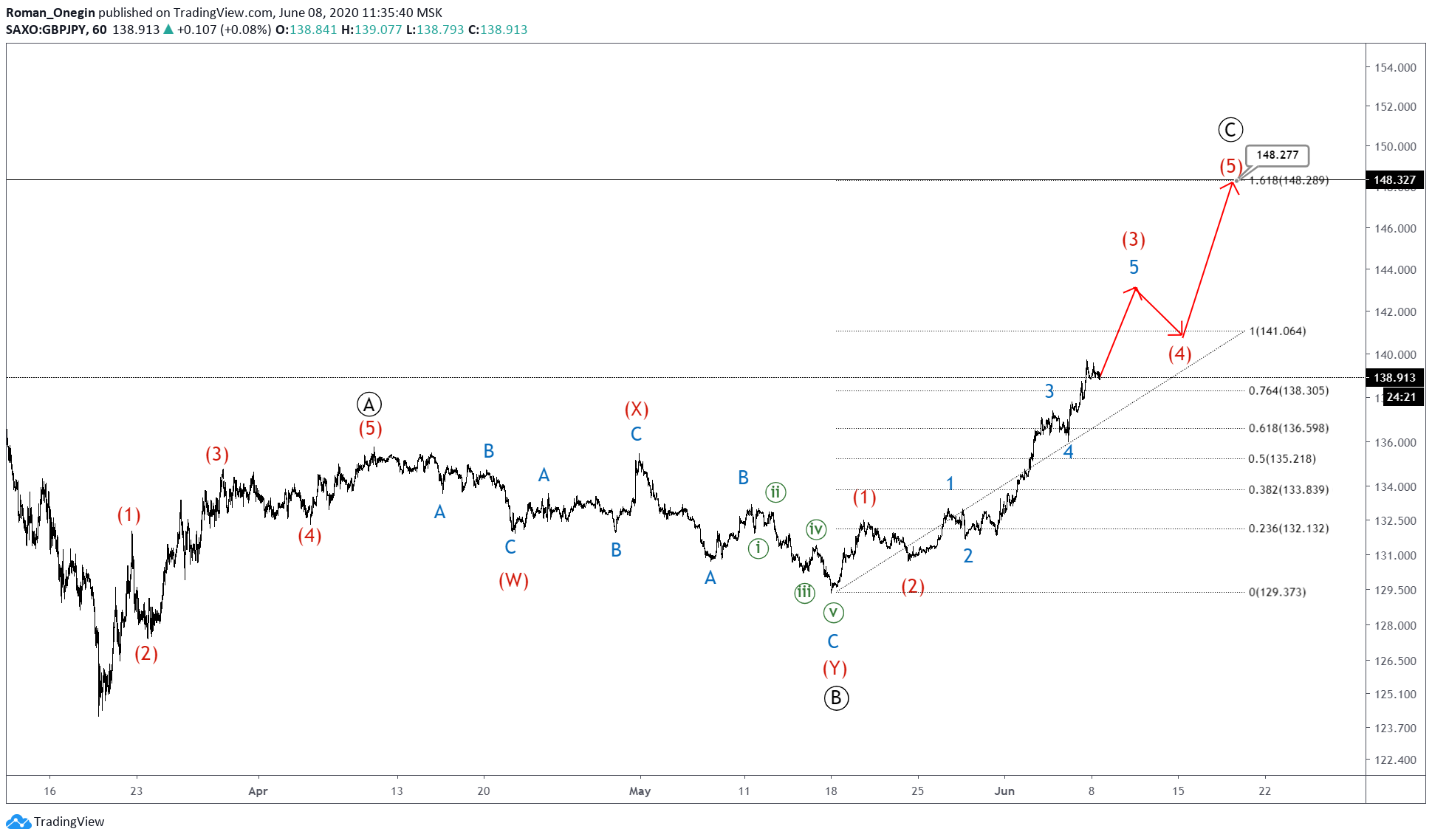 Let's consider an alternative scenario.
Here, we assume that the intermediate impulse wave (3) has already been built, and we are in the initial part of the bearish correction (4).
In the short term, we can expect a decline to the level of 135.38.
At the specified level, wave (4) will be equal to half of the impulse (3).
Then, we could expect the pair to rise within a new bullish 5-wave impulse (5).