Poniższy wykres przedstawia notowania pary walutowej USDPLN na interwale 3-godzinowym. Pozwala to zaprezentować dynamikę kursu na przestrzeni ostatnich czterech tygodni. W tym czasie notowania ukształtowały zakres wahań o rozpiętości mniej więcej 2 000 pipsów.
Lewa strona wykresu rozpoczyna się od dołków cenowych po kursie 3,6800. Ostatni tydzień lutego upłynął jednak pod znakiem wyraźnej dominacji amerykańskiej waluty. Widoczny swing wzrostowy kształtowany był bowiem na przełomie lutego i marca.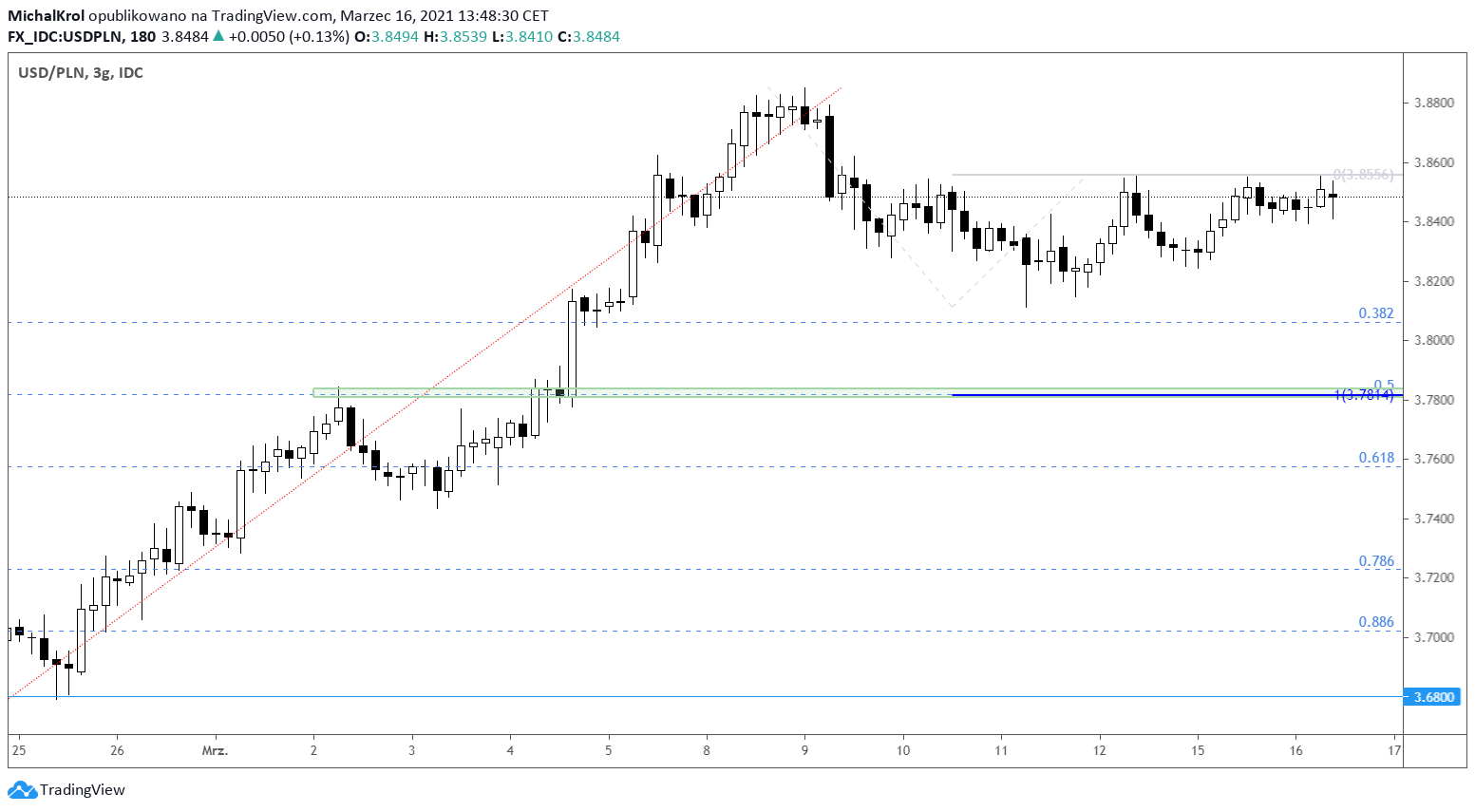 USDPLN H3
Od kilku sesji notowania USDPLN poruszają się we względnej konsolidacji. Zmienność wyraźnie osłabła i żadna z pary waluty nie dominuje w tym okresie. W ramach technicznych mierzeń, wyznaczamy najbliższą strefę popytową. W celu wykorzystujemy zależność OneToOne oraz klasyczny współczynnik 50% z całego swingu wzrostowego. Analizowane wsparcie to poziom cenowy 3,7830.