As well as being highly productive and good at making decisions, those born in January are also self-motivated – traits which can all come in useful while trading. Saturn governs the first month of the year and together with the zodiac sign Capricorn both lend characteristics of perseverance. So, with this in mind, let's see what else traders born in January have going for them.
Desirable Traits of People Born in January
People born in this month are hardworking and patient. In the financial markets, both patience and perseverance are required to see trades through. Traders who do not have the patience to wait for the right time to enter and exit the market end up making impulsive or hasty decisions. This leads to them getting out of trades earlier than required, which can result in lost gains.
Hard work is a necessity to succeed in any field, and trading is no different. To navigate a volatile marketplace, traders need to continue to learn new strategies and conduct proper fundamental research. January-born people are intellectually strong, so they don't have any problems in understanding complex market fundamentals.
Traders born in January are focused and determined and tend to make decisions only after proper consideration. Such traits serve them well in the financial markets. Carefully crafted trade plans are essential for success in any style of trading. January-born people are also highly observant in nature. They are loyal friends and compassionate partners. Resourceful and quick-witted, they tend to form relationships easily, which makes them popular colleagues and mentors in big companies.
Traits That Need to be Worked On
Although focused and determined in whatever they do, January-born people are not very good with personal finances. They love a lavish lifestyle, which affects their profit reserves. Efficient money management skills are one of the important traits of a successful trader and failing to do this correctly can result in accounts being wiped out.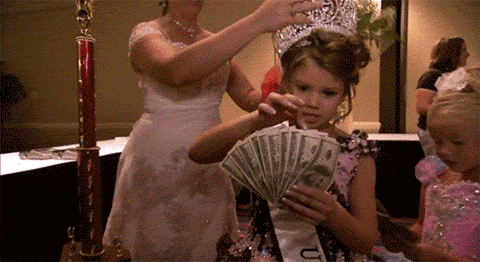 January-born people often have bouts of self-doubt, which can negatively impact trade decisions and, therefore, returns. Self-doubt can lead to poor decision making. Although these people think twice before making important decisions, too much pondering could lead to missed opportunities. This is especially true for scalpers, who have to frequently enter and exit markets to make small profits through the day. Traders have to be confident in making decisions.
Those born in the latter half of January fall under the zodiac sign of Aquarius and prefer to spend time alone. They're also secretive by nature and this unsocial side of their character might make it difficult to seek helpful trading advice from peers.
On the whole, traders born in January serve as an inspiration to many because they are charismatic, intelligent leaders who like to impart useful wisdom to fellow traders. Their flamboyant lifestyle is, however, something that needs to be kept in balance. An often strong desire to make lone decisions and not mirror the moves of those more experienced should also be monitored as research and analysis of what others do can be helpful.