With over 170 different currencies occupying the forex space, it's no wonder this market is considered the most liquid in the world. Growth in retail forex trading has been spectacular over the years. But, forex trading is regarded as a business for the patient, hard-working and diligent individual. Contrary to popular belief, there are no shortcuts to success here.
Here are some pointers to keep in mind, and to make the journey more fruitful.
Does your trading knowledge measure up? Check out our Learn Forex Basics!
1. Research and Plan
The three most important skills to become a good forex trader are planning, analyzing and anticipating. Whether it is choosing the right broker or crafting a trading plan, everything should be carefully thought through. A licensed broker with superior customer services, advanced technological trading platforms and a good name in the market will ensure peace of mind. When deciding upon a trading plan, ask yourselves questions like:
How much money can I put into trading?
How much loss can I bear?
Which currency pairs should I trade in?
What are my profit goals?
How much of my time will I spend on trading?
2. Open a Demo Account
The first step is to familiarize yourself with the market, the trading platform, and the trading system. This is where a demo account comes in quite handy. You can practice your strategies in circumstances that mimic the live market and even test your knowledge and skill before investing real money in the market.
3. Use Risk Management Tools
It is crucial that you protect your positions with stop-losses, limit orders, and other risk management tools. But, it is also true that risk management needs practice to get right. Stop-losses should be placed in a manner that the trade can handle small drops and hikes in price, without affecting your earnings in a major way. If a stop is narrower than intended, you might need to re-enter the market and then stop again. That is worse than having no stops at all.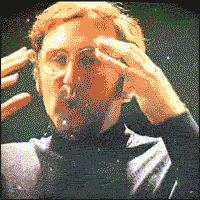 4. Technical Analysis and Fundamental Analysis
The forex industry is affected by diplomatic relations between countries, as well as country-specific economics. Traders need to keep track of socio-political and economic forces, to make informed trading decisions. This is why it is essential that the trading platform not only gives you tools for technical analysis but also an economic calendar, to notify you regarding important economic releases.
Spend time to understand the various functionalities of the technical indicators on your trade terminal. These indicators will help in market analysis and generating entry/exit signals. Nowadays, platforms like MT4 and MT5 come equipped with automated trading tools. But, remember, too many indicators can create confusion.
5. Trading Psychology
To function in a fast-paced and competitive market like forex, traders need to keep their emotions in check. The human mind behaves in peculiar ways when it comes to money. Greed, fear, and anger can easily creep in. Successful traders possess not only the knowledge but also the right attitude for trading.
Remember, trade decisions should always be based on careful market analysis, and effective risk management should be in place before you enter into a position.