Weekly Crude Oil Inventories Report
10th Consecutive Weekly Gain In Stocks Sends Oil To Fresh 2018 Lows
Crude oil prices this week cratered to a fresh 2018 low on yet another build in US crude stockpiles. The latest data from the Energy Information Administration, which collects the data weekly, showed that in the week ending November 23rd, crude oil stocks rose by a further 3.6 million barrels.
Test your strategy on how Oil prices will fare - Open Your Orbex Account Now
This follows the prior week's build of 4.9 million barrels and means that US crude oil stocks have posted gains for ten consecutive weeks now. The data from the EI comes on the back of a report from the American Petroleum Institute which estimated a similar inventory build of 3.453 million barrels over the same period.
The EIA report also showed that gasoline inventories last week fell by 800k barrels while distillate fuel inventories actually posted a gain of 2.6 million barrels. Just a week ago, the EIA was forecasting a 1.3 million barrels draw in gasoline and a 100k draw in distillate fuel inventories.
Trump Pleased With Oil Sell Off
Worryingly for OPEC, but undoubtedly welcomed by President Trump, production continues to hit new highs and current estimates are for this trajectory to remain. President Trump has been calling for lower oil prices all year and has been particularly vocal about his views on Saudi Arabia and OPEC both of whom he has called upon to increase oil production.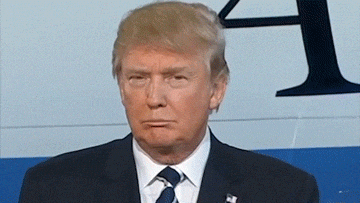 However, OPEC has marked a significant change in tone over recent months given the dramatic sell-off in oil prices. While over the late summer, the oil cartel was pushing for increased production in a bid to buffer the lost supply incurred from US sanctions on Iran, OPEC is now calling for production to be reduced to stop prices from falling any further.
OPEC in Focus
Indeed, OPEC is due to meet next week to see if it can strike a production cut deal among its members. However, such a deal will not be easy, and OPEC members are known for their disobedience.
The fear for OPEC is that the market is going to very quickly swing into acute oversupply which were the same conditions seen in 2014 when oil collapsed. OPEC was slow to act during that episode and fears that if it doesn't address the situation quickly this time, it will be facing a similar situation.
Trade War Concerns And Geopolitical Risks Rising
Expectations are mixed, however. Investment bank Morgan Stanley, for example, feels that there is a 33% chance that OPEC fails to agree on a production cut, in which case oil prices will continue to slump.
Alongside the oversupply story, ongoing trade war fears and lower demand forecasts are also weighing on oil and risk sentiment generally. The prospect of higher US tariffs on Chinese goods next year, as well as the threat of further tariffs, is curbing market optimism ahead of the meeting between President Trump and Chinese premier Xi Jinping this weekend. Trump has said that if the talks are unsuccessful he will consider applying tariffs to the remaining $267 billion of Chinese goods coming into the US.
Russia will also be in focus over the weekend as OPEC is pushing for it to join them in a production cut. However, rising geopolitical tensions with the US, following Russia attacking Ukrainian navy boats and has blocked Ukrainian ports.
Trump has threatened to cancel the G20 meeting unless Putin addresses the situation though, so far, Russia response has been to deploy missiles systems to the Crimea. The situation is incredibly tense and is again weighing on risk sentiment.
Technical Perspective
The magnitude of the sell-off in oil is clear to see. Prices have now traded from highs of late $70s down to late $40s in just two months. Below here, the next key support zone is the 42.55 level and below that the 40.48 level which holds the completion of the large symmetry swing mapping the last move down into 2016 lows. There is a raft of swing lows in this area providing structural support and this week will be a major medium term pivot for oil. To the topside, any retest of 55.91 is likely to find sellers as focus remains on further downside for now.