When a country's currency is going through extreme upward or downward financial pressure, caused by varying factors, the central bank often uses forex market intervention to stabilize the situation. It will either buy or sell its currency in the forex market to drive the value of the nation's currency up or down, in relation to an alternative currency.
Monetary policies are also sometimes implemented by adjusting interest rates. Such decisions are usually taken to amplify a currency's value, to boost productivity and exports.
Although such a strategy doesn't take place often, it could be a chance for traders to earn some profits when it does.
Can Forex Intervention Be a Profitable Opportunity?
Certain events like national debt or a tragedy can give signals to traders that the currency they are trading in would be valued significantly lower. When events point towards a likely intervention by the central banks, sharp price movements occur in the short term. These create opportunities for traders to take up a position before intervention and then exit the trade after the event. But, this is a highly risky strategy.
Here's a look at five things you should keep in mind when you are looking for an opportunity like this:
1.     Country-Specific Economic Data
A country's currency can become unstable for some reasons, such as extreme volatility due to speculation by a small section of traders, national disasters like terrorist attacks and riots, natural phenomena or a growing trade deficit. This doesn't happen in a day but during a period. Traders should keep a lookout for economic data like inflation rates, interest rates, budget deficit figures and such like to stay prepared. When these figures start looking unusual the likelihood of an intervention increases.
2.     The Tone of Central Bank Heads
There are always verbal cues from country leaders and central bank heads of an impending intervention. Nowadays, the shortest sentence can create disturbances in the market. Keep track of central bank meetings and minutes of meetings after that. It is essential to understand whether policymakers are showing a hawkish or dovish sentiment. If you see a pattern of threats issued, without any significant policy changes, then it is likely that such trends would continue.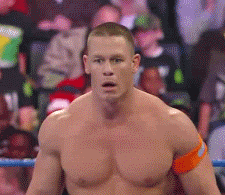 3.     Research Reports by Analysts
Economists and analysts can delve deeper into economic data and provide their assessments. Look out for research reports or write-ups by experienced investment bankers and analysts. If they are forecasting an intervention, then stay prepared. Analysts are often accurate in their predictions about the intervention levels.
4.     Past Record and Price Levels
Traders should know about the history of interventions by central banks. At what price levels were decisions taken and what were the results of those strategies? These things are essential to understanding. For instance, during a significant US invention, the USD/JPY pair went to 125.00, before going down again.
5.     Lower Leverage and Appropriate Risk Management
It is wise to use low margins at such times so that you can minimize the risk of a margin call. In case an intervention doesn't occur, you will end up trading against the long-term scenario. Use stop losses at appropriate levels too before an intervention occurs.
Successful trading is all about staying on-the-ball and keeping in-the-know about situations which could have a significant effect on the markets.