With such a huge focus on the World Cup at the moment and so many people hotly debating which side will win and who has been the best player… I've been thinking a lot about what it takes to make it as a professional football player and whether these attributes would help someone become successful in the world of Forex trading.
While the two endeavours are completely different, you might be surprised to know that the recipe for success in each, is actually quite similar. So read on to find out the similarities between professional footballers and professional traders.
Training, Training, Training
Professional football players train anywhere from 3 – 5 days a week outside of their actual match time. This is a huge amount of training and means that the time they spend on the pitch during live matches is massively dwarfed by the time they spend on the pitch in training mode.
We have all heard stories of great set piece takers such as Beckham or Zola spending countless hours practising their shots or of amazing dribblers like Ronaldo and Ronaldhino racking up hundreds of laps with the ball as part of their training.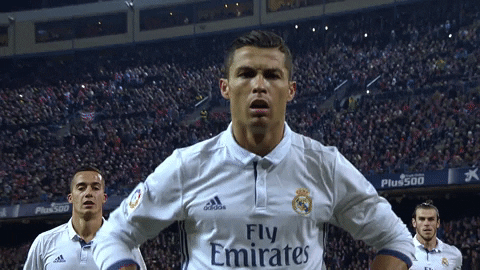 This approach is exactly the same that taken by professional Forex traders who spend countless hours honing their strategies and testing their methods. In order to make it in the market it is important to find an edge and to identify setups that can yield a favourable return over the time. In order to do this it is wildly important to spend the necessary time studying the market learning how price moves, developing trading ideas and testing these ideas before you take it to "the pitch".
Have you been testing your strategy on a Demo Account? Sign up now and begin practicing!
Pace Yourself For The Whole Game
One of the most important elements of being a professional footballer is having the ability to go the distance. This means developing the physical fitness but also the mental strength needed to play for the whole game if needed. Professional footballer players know that it is no good just being able to play hard for 10 minutes, they need to be able to apply themselves over the whole match.
Similarly in Forex, traders need to think of their trading as a long term application and avoid the pitfalls that many new traders make when trying to "get rich quick". Many traders make the common mistakes of over trading or trading with too much risk. Traders who have made it will tell you that taking your time and sticking to your plan and keeping your risk conservative will help you stick around and give you a better shot at being successful in the long term.
Taking the hits
Part of the midest of being able to stick it out for the whole match is the willingness to accept that at times you are going to get hurt and in a league or a tournament you are going to take losses. In order to be a successful footballer, players have to accept these injuries and losses as part of the game and not get distracted or disheartened.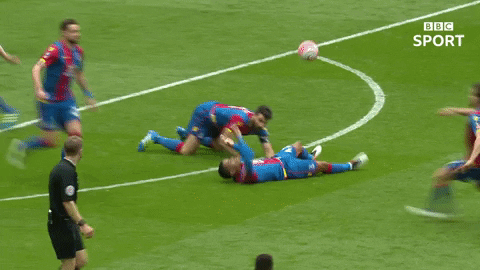 In the same way, it is incredibly important for Forex traders to understand the role of losses in the long term journey of trading. There are no 100% successful strategies and all traders take losses at some point. So long as you focus on your risk management and always seek a positive risk:reward on your trades, you can take losses and still be successful in the same way that a team can take losses and still win the league. Grasping this is often an important milestone on a traders journey to trading success.
Got your risk management sorted? Open your account now!
So, although on the face of it the two activities are completely different hopefully you can see now that the characteristics needed for success in football are exactly the same as those needed for success in forex trading and who knows, maybe one day we will see a Forex world cup where the two can cross over!