When the markets are closed, don't just sit around twiddling your thumbs. Why not prep for the week to come by taking a look at top websites that are great for staying up-to-date with the latest news and trends in the forex world? You can also read blog posts or catch videos of experts giving insightful trading tips and market predictions.
Here are some of the best:
FxStreet.com
This site offers valuable news updates and currency forecasts covering forex as well as well as the oil, energy and crypto sectors with equal fervor. Experts provide insights into how the geopolitical developments could shape the currency market in the present or near future. The economic calendar is one of the best available, and financial economists on the team work 24/7 to keep this calendar in sync with market developments. There are plenty of educational articles on their blog too.
Have you checked the economic calendar for today? It's NFP day! Register for our webinar now for LIVE technical analysis before, during and after the NFP.
DailyFX
This is a free news and research website, featuring leading sources for news and analysis of the currency, commodity and index trading markets around the world. Reputed analysts report on the latest changes in the financial markets on a daily basis and closely examine the promising chart formations, along with live currency quotes. The website provides daily analysis of market moves and explains useful fundamental, economic and technical analysis tools in a simple manner.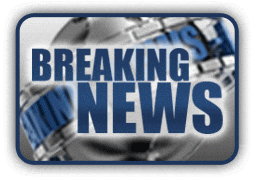 ForexFactory
Since 2004, this site has been providing market intelligence that is fast, accurate and reliable. They have some of the brightest minds onboard, offering their intellect, experience and humor in educational articles, videos and news reports. The online forum consists of traders from all across the world, interacting, sharing ideas, debating and learning from each other. The economic calendar on the site has impact ratings, filters, detailed views, links to event sources and a plethora of other features.
Have you got the hang of applying fundamental analysis? Check out our guide!
BabyPips
One of the best known names in the industry, the appealing feature of this site is its easy-to-understand language used to explain the most complicated financial terms. The site is a haven for novice traders who are just foraying into the forex market. They have a host of columns covering everything from psychology to automation, as well as first time trading, in a perspective that is accessible to new traders. There are articles that give step-by-step guidance on operating trading platforms. Traders can also access free online courses and tutorials to understand the market better.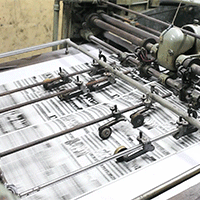 Investopedia
This is one of the leading sources of financial content in the world and claims to have more than 30 million unique visitors and 90 million page views each month. It is wholly owned by IAC (NASDAQ: IAC), operated by IAC Publishing, a collection of some of the web's largest and most trusted digital media brands. There is little related to the financial world that cannot be found on this site. The website is practically a free encyclopedia for traders. They have the latest courses for traders and investors online. Apart from real-time quotes and market news, traders can also ask specific questions to their network of financial advisors, in a section called "Advisors Insights."
The key to informed trading decision making is to be armed with knowledge of the market and the latest news and developments. Why not use your weekends to stay informed?