While a proud footballing nation mourned another harrowing defeat there was still plenty to be excited about as England received its prize for coming fourth in the World Cup yesterday: a visit from US President Donald Trump. Arriving with a security convoy which looked like it had been plucked straight from the set of a Hollywood movie, the President wasted no time in reassuring people that he had lost none of his ability to shock and disturb.
Trump Disappointed With May
Speaking to UK newspaper The Sun upon arrival, the President commented that he had told UK PM May "how to do" Brexit but added that "she didn't listen to me". This was but one in a series of remarks which seemed to fly in the face of Trump previously labelling his relationship with May akin to that of the relationship between Reagan and Thatcher. In fact, Trump went as far as to highlight his opinion that Boris Johnson, the Foreign Secretary who resigned in protest at May's Brexit plans, would "make a great prime minister". This comment is particularly insensitive in light of the fact that May currently fears a leadership challenge as her MPs are revolting against her over Brexit.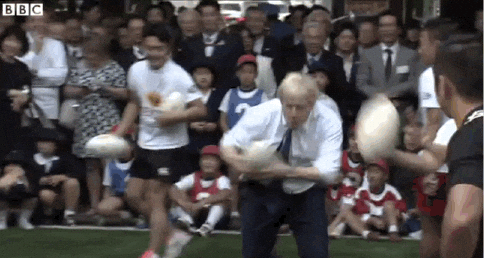 Critics are debating whether Trump's comments are simply a tactic designed to shock and grab attention, or a symptom of his growing disregard for America's old ally. The fear is that it is actually the latter with Trump having also warned that a soft Brexit will likely put an end to hopes of a UK – US trade deal.
The President has a track record of attacking foreign leaders, specifically females, when they are in a weak domestic situation. On his visit to Angela Merkel in Germany last year, the President was quick to criticise her over her handling of immigration in the country, the very issue on which she lost so much support.
You never know though… One way for Theresa May to get some support back could be pulling a 'Love Actually'. In the film, the Prime Minister, Hugh Grant, rather than backing away from the confrontational US President, makes the following speech:
"…We may be a small country, but we're a great one, too. The country of Shakespeare, Churchill, the Beatles, Sean Connery, Harry Potter. David Beckham's right foot. David Beckham's left foot, come to that. And a friend who bullies us is no longer a friend. And since bullies only respond to strength, from now onward I will be prepared to be much stronger. And the President should be prepared for that."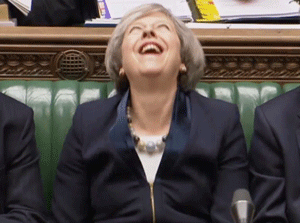 Khan Under Attack
It was not just Theresa May who came under attack from the notoriously controversial president. London Mayor Sadiq Khan also fell victim to the president's sharp tongue as Trump accused the mayor of doing "a bad job" on handling terrorism and noted that he felt there had been far too much immigration in Europe.
The Trump "Baby Blimp"
However, away from the heavy political criticism it seems that some in the UK were happy to make fun of the President with protesters launching a 20-foot blimp in the form of Trump as a baby. The blimp was given official permission by London Mayor Sadiq Khan, which might explain the President having soured on the Mayor, and has reportedly made Trump feel "unwelcome". Indeed, there has been some speculation that the hordes of helicopters flying around London have been instructed to shoot down the blimp. Though these reports are unconfirmed.
Commenting on the blimp, Trump was notably angered and said that "I used to love London as a city," Trump said. "I haven't been there in a long time. But when they make you feel unwelcome, why would I stay there?"
Angry Baby
Perhaps Trump's displeasure is not unfounded. The crowdfunding page of the group behind the Trump blimp says "Donald Trump is a big, angry baby with a fragile ego and tiny hands." The site also adds that "He's also racist demagogue who is a danger to women, immigrants and minorities and a mortal threat to world peace and the very future of life on earth."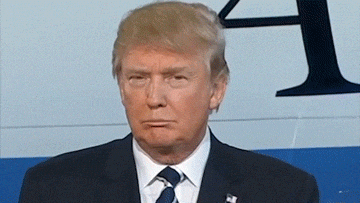 So, if you are out in London today keep an eye out because you just might spot Trump, either parading around with his sci-fi security convoy or floating around in the skies!