When the markets are closed – but you just can't stop thinking about your next trading moves (we've all been there) – why not sit back, relax and unwind with a movie all about trading? Many Hollywood blockbusters cover this popular topic, so here are some of the best.
Wall Street (1987)
This Oliver Stone classic showed the excessive hedonism associated with the financial world. After more than 30 years since its release, the movie still has much relevance for the traders, analysts and brokers of today. It is said that Stone made this movie as a tribute to his father, who was a stockbroker. It warns us against the dangers of insider trading. There are some impressive names in the star cast including Michael Douglas and Charlie Sheen.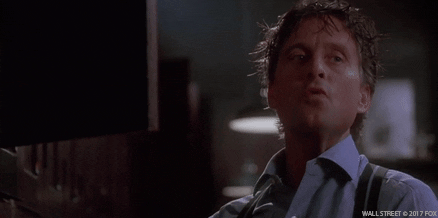 Do you fancy yourself the next Bud Fox? Open your account and start trading!
The Big Short (2015)
This movie is based on the book, The Big Short: Inside the Doomsday Machine, by Michael Lewis. It follows investors, who begin to realise the oncoming threat of the housing bubble that led to the sub-prime crisis of 2007-08. It explains complicated financial terms in some rather interesting ways. For example, Margot Robbie is shown sitting in a bathtub of champagne, giving a humorous explanation of mortgage-backed bonds. Christian Bale and Ryan Gosling are two of the well-known actors in this Oscar-nominated movie.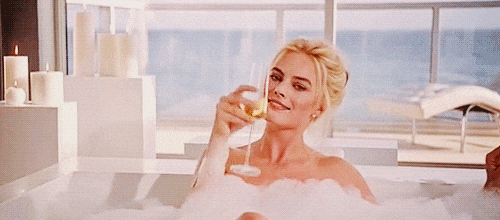 Margin Call (2011)
Kevin Spacey plays the role of a trader in this classic thriller about over-leverage. The movie depicts the delicate financial system and the role of greedy players in destroying the market. In a span of 24-hours, an investment firm, on the brink of collapse, anticipates a looming financial crisis, before anyone else can see it. The movie accurately shows the risk taken by some banks that led to the financial crisis of 2008.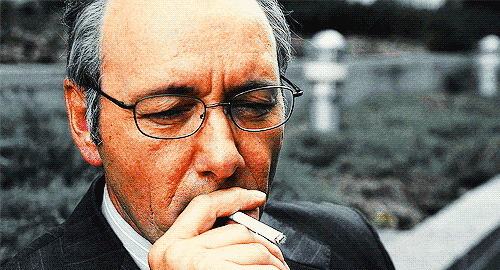 Looking to anticipate future market movement like in Margin Call? Check out our Q3 Market Outlook Report to complement your strategy!
Boiler Room (2000)
This movie depicts the lives of people affected by pump-and-dump schemes. The movie warns traders against putting money into firms that do not have solid credentials in the market. Scamming people of their hard-earned money has both emotional and legal consequences for the main protagonist in the movie. Starring Vin Diesel and Giovanni Ribisi, this one is an edge-of-the-seat entertainer.
The Wolf of Wall Street (2013)
The movie is based on the true-life events of Jordan Belfort; his journey from becoming a high-profile stock investor to a corrupt person, wanted by Federal agencies. Di Caprio plays Belfort with perfection, and along with him, Margot Robbie is also a part of this blockbuster. The story revolves around the infamous Stratton Oakmont, an over-the-counter brokerage firm and a pump-and-dump scheme that helped IPO several large public companies during the late 80s and 90s.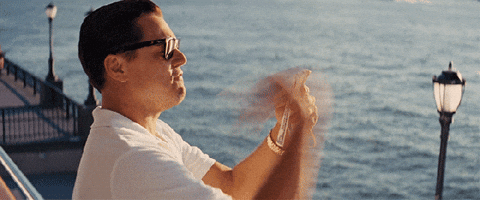 Be a Breakout Boss like DiCaprio and register for our Breakout Trading Webinar!
These are only some of the movies that are perfect examples of art imitating life. There are dozens more to choose from. While some educate and warn people against unethical trading practices, others inspire people to become successful traders through hard work and intelligence. The financial world always makes for great cinema.