So we previously took a look at how successful a Lannister family trading team would be and found that due to their high intelligence, bravery and discipline, they would likely, do pretty well in the world of Forex trading. This week we are taking a look at another of the Game of Thrones families. So, read on to find out how successful a Stark Forex Trading Team would be, and see if you agree.
Ned Stark
Eddard "Ned" Stark was Lord of Winterfell and head of the Stark family. As well as being father to Robb, Sansa, Arya, Bran and Rickon he also had an illegitimate child: Jon Snow.  As head of the family and former Warden of the North, Ned was renowned for his sense of honour and justice, and was a strong opponent of secrecy and deceit.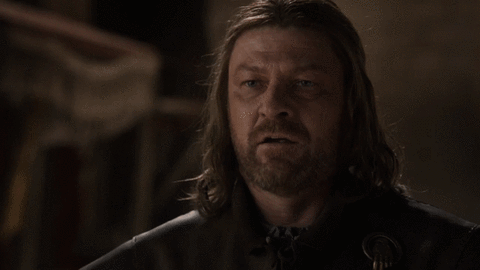 Ned's position as head of the family meant that he would have been able to deal with the stresses and organisational challenges of trading, and would have been adept in designing strategies and creating a plan of how to approach the markets.
His dislike of deceit and focus on honour would have led him to be strict to his trading plan and be honest with himself about his trading. Many new traders struggle with sticking to their plans and often lie to themselves about their performance so, being able to hold himself accountable and stick to his plan will be a big advantage for Ned and the whole Stark Forex Trading Team.
Would it be too much to say; Ned would be the kind of trader NOT to lose his head?
Robb Stark
As the eldest of Ned's offspring, Robb was heir to Winterfell and as such, had a great level of responsibility on his shoulders, which he handled with maturity and resilience (until his untimely death at the Red Wedding!).
Robb was a brave warrior who won many important battles before his death. He was known as a master tactician and a skilled strategist, much like his Father, though was noted for being short-sighted at times… Like messing with the Frey family to begin with!
Robb's penchant for tactics and strategy mean that he would be highly adept at designing trading systems and testing out methods for the Stark Forex Trading Team. His ability to cope with pressure and his resilience will serve him well as he takes on the Forex markets! Rob should be able to cope well with taking losses which can be one of the biggest hurdles for any new trader.
Sansa Stark
As the eldest daughter of Ned, Sansa is a character who exudes the classic female qualities of grace and beauty. She's known for her attention to detail and positive attitude.
Despite her young age, Sansa endured many hardships including the murder of her Father, Ramsay Snow as a suitor… Geoffrey as a suitor… The Lannister Family in general…  Yet, despite these troubles she just kept going, and never gave up trying to reach the North.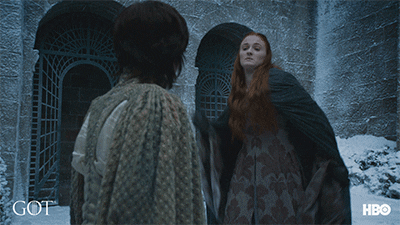 Sansa's resounding quality is her resilience in the face of hardship, which is a vital asset in the world of Forex trading. Many new traders wrongly believe that all it takes to be successful in trading is to find a winning strategy. However, the psychological side of trading is often the hardest for most people. Learning to develop resilience is a worthwhile task, as coping with losses and enduring drawdowns can be particularly tough, but inevitable on the road to success for the Stark Forex Trading Team.
Arya Stark
Unlike Sansa, who revelled in traditional female pursuits such as singing, needlework and dress-making, Arya is far more of a tomboy who seeks adventure. While completely distinct from her sister's personality, Arya is a revered Stark family member known for her resourceful nature, resillience, strength of character and her cunning.
Arya has been through unimaginable experiences on her journey, developing a tough, determined and independent nature! Demonstrated particularly well by her pie-making skills…
Arya's resourcefulness and cunning nature mean that she will likely really enjoy the task of studying the markets and developing strategies. Her love of adventure and exploring mean that she'll probably be best suited to shorter time frame scalping strategies. They're more active and probably better suited to her personality.
As Arya is now a member of the 'Faceless Men', she's learnt how to slip into different roles and 'be no one'… with this kind of ability under her belt she should be able to fill in for any 'missing' family members… Should a member or two in the Stark Forex trading team happen to be dead. But really, the question is… What is dead?
John Snow
John snow, now standing as King of the North, has been through a fair bit himself. What, with going north of the wall to face giants and the undead, meeting dragons and even going as far as dying himself and coming back… John Snow has sure seen a lot of things! Combined with a fiercely loyal and protective nature; John is a force to be reckoned with.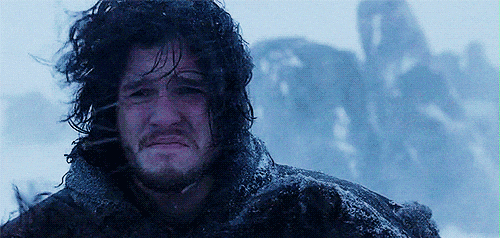 As a Trader the possibilities are endless to John. His extensive life (and death) experience would make him an exceptional fundamental analyst! John's knowledge of the world would allow him to monitor and understand what economic events would be moving the market, hopefully just as well as he predicts the outcome in battle!
Bran Stark
In the first couple of Seasons, Bran is just another Stark boy known for his love of exploring and his tough-minded nature. After his intial 'fall from grace', rather than becoming a Knight, Bran has to learn to use his other senses and skills.
After travelling to the north and meeting the 'Children of the Forest', Bran develops his 'Greensight' and fast becomes the 'Three-Eyed Raven'. He can see everything; past, present and future, as well as being an exceptionally powerful warg… Even allowing him to control Hodor!
With Bran's exceptional foresight he would make a great fundamental analyst alongside John Snow. Especially with his ability to know what was coming and at what time, making economic releases like the NFP particularly profitable for the Stark Forex Trading Team.
Perhaps an area to improve on would be his psychological strength. Bran has a tendency to transform into Summer as an escape from reality, which in the trading world could lead to bigger losses by being distracted. Working on his understanding of the risk/reward ratio would also cost him fewer friends… maybe he'd still have someone to hold the door for him!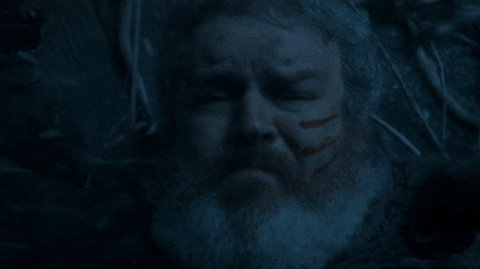 Summary
As a unit the Stark Forex Trading Team would clearly be a formidable force! With each member possessing a wealth of trading resources, their trading journey may be smoother than the course they ran in the series! As a family they are stronger together, with all members (Direwolves included), banding together to be protectors of the North, and hopefully their equity!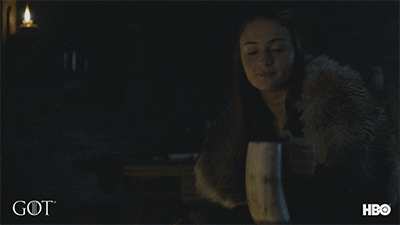 Although the family is perpetually prepared as 'Winter is Coming', there is a always room for improvement. In order to be successful at trading they need to explore how to improve their risk management strategies… We'd recommend; testing strategies on a demo, managing risk effectively through the week and into the weekend, and most importantly; staying away from dinner parties with the Freys!