In some recent articles we've taken a look at how the characters in both Harry Potter and Game of Thrones would fair as trading teams and so it's only right that we take a look at Lord of the Rings also. So, read on to find out how we think Frodo and co. would fare in a Lord of The Rings Forex Trading Team.
Frodo
As the main character in the trilogy, Frodo is well loved and has a complex and compelling character. Although he is but a small hobbit, he carries a great weight on his shoulders and is tasked with a grave challenge, which reveals the deepest parts of his nature.
Although he can be fearful and timid, Frodo has a deep well of courage inside him which he draws from to continue his quest and is known for his loyalty, camaraderie and his generosity. His grave undertaking has given him wisdom and made him a good leader and motivator of those around him. At times though, Frodo has to battle his own demons and fight to do what is right and not be tempted by the dark forces inside him.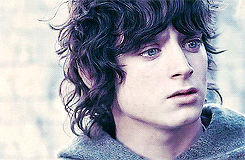 Frodo's courage and wisdom will serve him well as a trader helping him to develop a trading strategy while also having the conviction to follow his plan and take trades as he is supposed to even when he is fearful. Clearly though, Frodo has to ensure that he stays on top of his demons and doesn't get tempted to stray from his trading plan or take on extra risk for the whole Lord of The Rings Forex Trading Team.
Do you have hobbit like strength? Test it out on your trading account! 
Sam Gamgee
Sam is another extremely lovable character who displays huge loyalty and bravery in accompanying Frodo. Although something of a fool in the group, Sam displays a huge amount of intuition. On many different occasions during the quest Sam shows his ability to think on his feet and avoid trouble, like when he wrapped himself and Frodo in the orc-clothes to escape from the tower.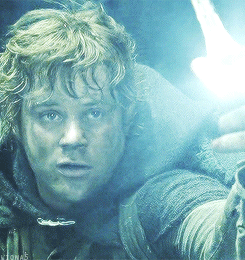 Sam's loyal nature mean that he should find it easy enough to stick to his plan and will also avoid the common mistake that many traders make of switching strategies. His quick thinking nature mean he will be perfectly suited to scalping which is a far quicker market place where speed and reactions are just as important as strategy. Due to his love of action, Sam probably wont like higher time frame trading and will find it too boring.
Gandalf
The wise old wizard who mentors Frodo is a source of good and wisdom who never fails to provide direction and guidance to the young hobbit. As you might expect from an old wizard, Gandalf is a soothingly peaceful character who spends a lot of time deep in thought, though he might be slow to move and act, he always does so with clear strategy in mind.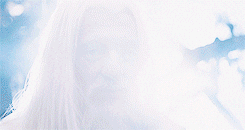 Gandalf's disposition makes him perfectly suited to longer term, position trading. Gandalf will likely enjoy mulling over the higher time-frame charts, analysing the price action and eyeing up set ups weeks in advance and waiting for them to play out and his maturity and wisdom mean that he would likely be a very good risk manager for the Lord of The Rings Forex Trading Team.
Are you a wizard with MT4 Indicators? Enhance your skills with our upcoming webinar! Register now!
Sauron
The counter point to Gandalf's aura of goodness, Sauron is the evil enemy of Frodo and Gandalf, and will stop at nothing to achieve their destruction and regain the ring. He is the prime agent of destruction and corruption and is a thoroughly self-centred character.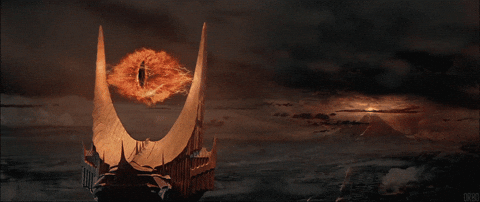 While Sauron's devotion to his cause means that he wouldn't shy away from putting in the effort necessary to be a successful trader, his own greed and arrogance mean that he will likely struggle with sticking to his plan and end up over trading and most likely taking on too much risk which will ultimately damage his performance.
Gollum
Gollum is a character who is ruined by his lust for the ring! Although once tamed by Frodo, he is able to display some good characteristics of his former self he cannot fight his desire for the ring and it ultimately ruins him.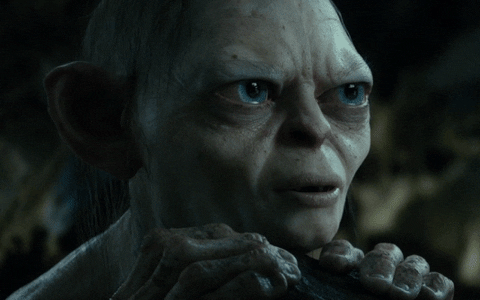 Gollum would likely find the greed and temptation too much and would end up taking too many trades, moving his stop to avoid taking a loss and most certainly take too much risk. Essentially, Gollum displays too much mental weakness to be a good trader and would ultimately fail in trading unless he does significant work to improves his trader psychology.
Do you take massive risks like Gollum when trading? Test it out on a demo first! Register now!
Aragorn
Also known as Strider the Ranger, Aragorn is a character who exudes goodness, just like Gandalf. He is a strong, protective, noble leader who risks his own life in the defence of others and has the power to heal, which he uses to great effect on many occasions.

Aragorn would likely be a very defensively minded trader who would place a great deal of importance on managing risk and tightening up any holes in the Lord of The Rings forex trading team's strategy. His determination and focus make him extremely well suited to trading and his calm, confident nature mean that he will be able to deal with losses well.
Summary
In all, the Lord of the Rings characters look like they would make a pretty solid trading team. Sauron and Golum clearly wouldn't make the cut unless they were willing to do a lot of hard work and keep themselves at very reduced risk until they could prove consistency.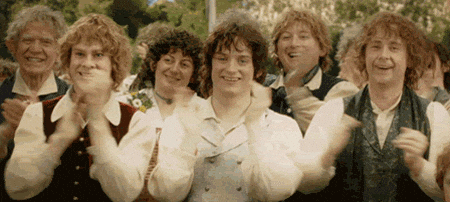 The rest of the Lord of The Rings Forex Trading Team however, share quite a few traits which lend themselves perfectly to the world of Forex trading.