Draghi Comments Weigh on EUR
EUR has come under pressure over the last 24 hours due to comments made by ECB chief Mario Draghi. Testifying at the European Parliament in Brussels yesterday, the ECB chief declared that the eurozone economy still requires a "fairly substantial amount" of monetary stimulus from the central bank. As these comments will be the last public comments from the ECB chief ahead of the forthcoming ECB meeting, traders are taking them as a sign of what is to come when the central bank meet for the monetary policy review.
Institutions Now Net-Long EUR. First Time Since 2014
Persistent upside data surprises over recent months have been stoking market expectations of a shift in course for ECB monetary policy.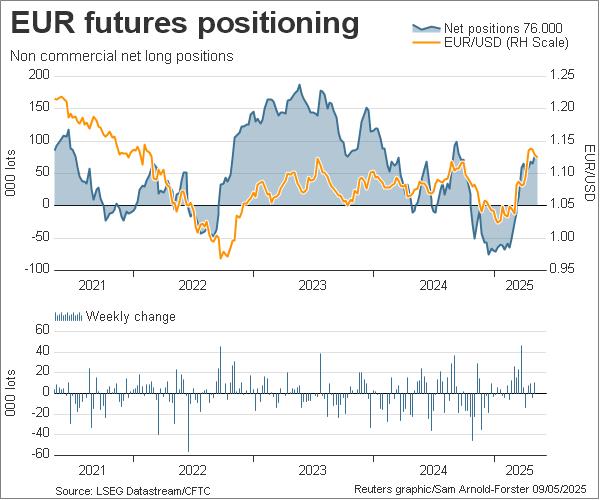 The changing views of market participants regarding the trajectory of the Euro are clearly visible in the CFTC's COT positioning report which shows that institutional players recently turned net-long the Euro for the first time since 2014. This marks a distinct reversal in sentiment from the record short levels seen in early 2015.
Monetary Policy Support Needed To Continue The Recovery
Draghi continued his commentary by saying that "Overall, we remain firmly convinced that an extraordinary amount of monetary policy support, including through our forward guidance, is still necessary for the present level of underutilised resources to be re-absorbed and for inflation to return to and durably stabilise around levels close to 2pc within a meaningful medium-term horizon."
The ECB have traditionally used "verbal intervention" as a way of capping EUR upside, and so for many traders, the timing of these comments come as no surprise, and already we have seen some EUR long positions being squared ahead of the June ECB meeting.
Eurozone Recovery Still Fragile
Draghi did acknowledge that there has been better economic performance though again registered his concern for underlying inflation saying that "Despite a firmer recovery, and looking through the volatile readings in HICP inflation over recent months, underlying inflation pressures have remained subdued. Domestic cost pressures, notably from wages, are still insufficient to support a durable and self-sustaining convergence of inflation toward our medium-term objective." The next Eurozone Inflation reading will be released tomorrow with headline inflation expected to fall back to 1.5% from 1.9% and core inflation expected to fall to 1% from 1.2%.
Essentially, Draghi's concern here is that the pickup in eurozone economic activity might not be sustainable and with this in mind, it is prudent to keep the current levels of monetary policy support intact to foster continued recovery before looking to remove this support. As the ECB have warned before, removing monetary policy support prematurely could have dangerous consequences, and so the timing of this shift is of crucial importance.
Structural Reforms Also Needed to Boost Recovery
In its financial stability review released last week, the ECB noted that although the eurozone economy had been growing over the review period, government finances in the area "remain fragile". Referring to the banking crisis, which has receded over the last year, the report noted that "Interest rates still remain at low levels and continue to challenge banks' ability to generate sustainable profits. Furthermore, in some regions, banks' profitability prospects continue to be dampened by the large stocks of non-performing loans."
The report also stated that the currency area also needs structural reforms to boost investment and productivity growth.
Draghi echoed these comments saying that "Structural reforms are essential to create a business environment that is conducive to innovation and a regulatory environment that adapts accordingly. Both national and European level initiatives can contribute to this effort."
EURUSD Technical Perspective
The convergence of the short-term bullish channel (in green) and the medium term bearish channel (in purple) saw price eventually breaking to the topside. Focus now remains on further bullishness with the next key objective coming in just above market at the longer term bearish channel top (in yellow).
Can the EURUSD break out above 1.1250 on US GDP revision?
If price breaks lower from here traders can look for a retest of the broken medium term channel top (in purple) to provide support for the next leg higher with the rising short-term channel low (in green) providing support also. A break of the short-term channel low will be needed to shift focus to the downside.