This data references the period ending Tuesday 24th January.
EURUSD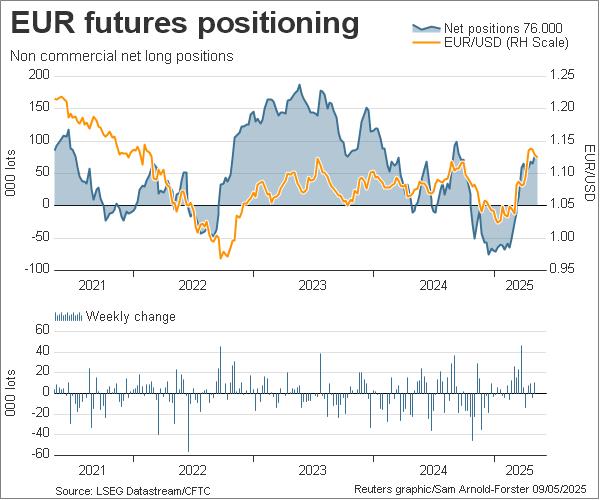 Non-Commercials reduced their net short positions in the Euro last week buying 14.5k contracts to take the total position to -53k contracts. This round of short covering represents a more than 20% reduction in bearish positions. Following the ECB's neutral policy message markets are increasingly cautious about upside risks in the Euro as data sets continue to perform strongly.
ECB's Weidmann commented that the economic outlook for the Euro area is positive and that inflation is gradually approaching the ECB's price stability target.  On the other hand, ECB's Visco said that ECB policy will have to remain highly accommodating, highlighting the lack of wage growth and core inflation.
This week traders will be turning their attention to GDP data released on Tuesday. Eurozone GDP is expected to run at 0.3% – 0.5% quarter on quarter in seasonally adjusted, non-annualised terms. Traders will also be watching EuroZone CPI estimates for January also released on Tuesday.
GBPUSD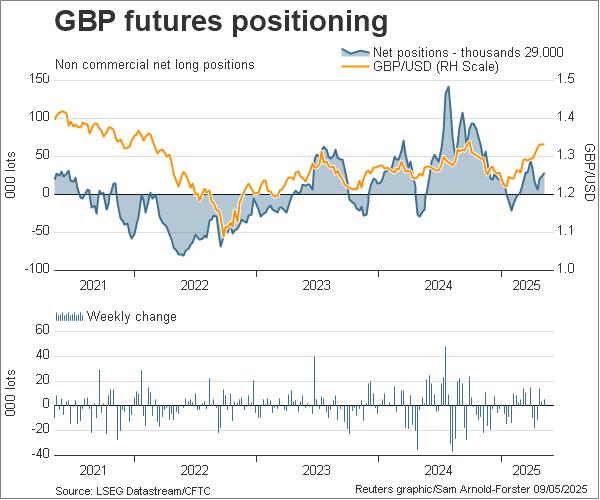 Non-Commercials reduced their net short positions in Sterling last week buying 3k contracts to take the total position to -63k contracts. Institutional positioning in Sterling has remained broadly flat over the last month moving between -66k and -63k. Markets are still plagued by uncertainty surrounding the upcoming Brexit negotiations. Last week the UK Supreme Court ruled that Parliament will have the right to vote on any Brexit plan, further clouding the outlook.
Despite the clear risks and uncertainty surrounding the issue, UK data has continued to print strongly. 4Q GDP came in above expectations at 0.6% vs 0.5%, quarter on quarter. The year over year figure also came in better than expected at 2.2% vs 2.1%. This latest data again highlights the resilience of the UK economy following the referendum decision last summer.
Traders this week will be closely watching the BOE meeting and inflation report. The meeting is likely to see the bank striking a more Dovish tone than the November meeting and upward revisions to both growth and inflation are likely.  Alongside this headline event we also have the release of PMI data sets for January.
USDJPY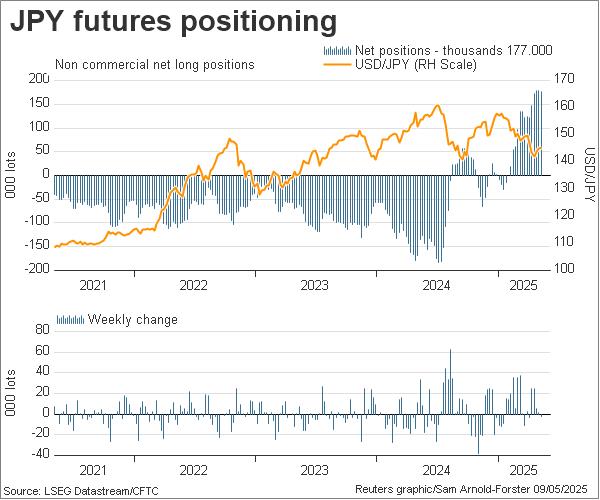 Non-Commercials reduced their short positions in the Japanese Yen last week buying 11k contracts to take the total position to -67k contracts. Institutions have been steadily reducing short positions over the last month as USD weakness continues to provide support for JPY.  The moves in JPY have been occurring despite a broadly risk-on tone as equities forge fresh highs.
The BOJ will issue a policy statement on Tuesday and markets are debating whether the bank is set to increased its yield target. However, Friday's increase in 5-10Y JGB purchases is likely a sign that the bank is not yet ready to lift its yield target.   On September 21st, last year, the BOj introduced its "Yield Curve Control" programme aiming to keep 10Y JGB yields at 0% while leaving its short-term policy rate at -0.1%.
USDCHF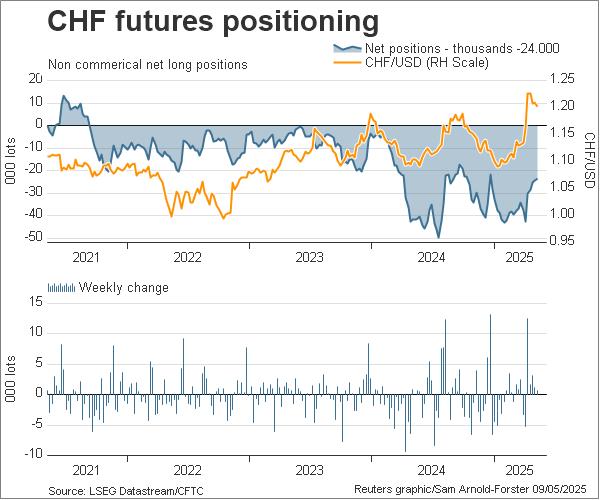 Non-Commercial positioning was unchanged in the Swiss Franc last week, keeping the total position at 14k contracts. Despite the clear risk-on tone with which markets have been trading recently, the Swiss Franc has lost directional momentum against the US Dollar as traders await further details on the new US administration's policies.  The KOF Leading Indicator for January printed weakly at 101.7 vs 102.9 expected. This follows on from a weak UBS Consumption reading last week.
AUDUSD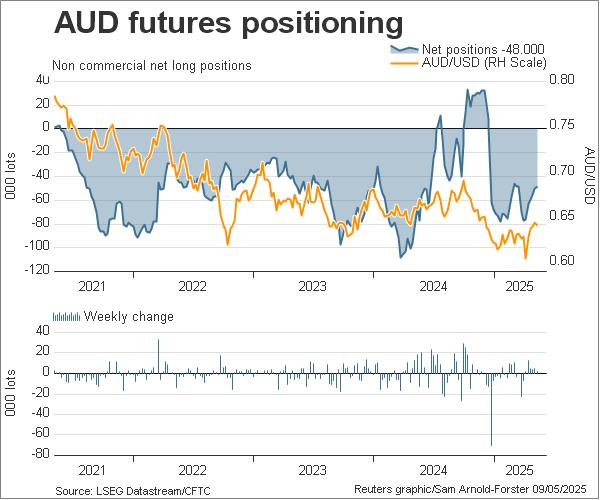 Non-Commercials increased their net long positions in the Australian Dollar last week buying a further 5.5k contracts to take the total position to 10k contracts. The Aussie has seen steady buying pressure from institutional players over the last few weeks.  On the data front, Aussie trade balance on Thursday will be the key domestic print while risk flows and US flows will also inform price movements.
USDCAD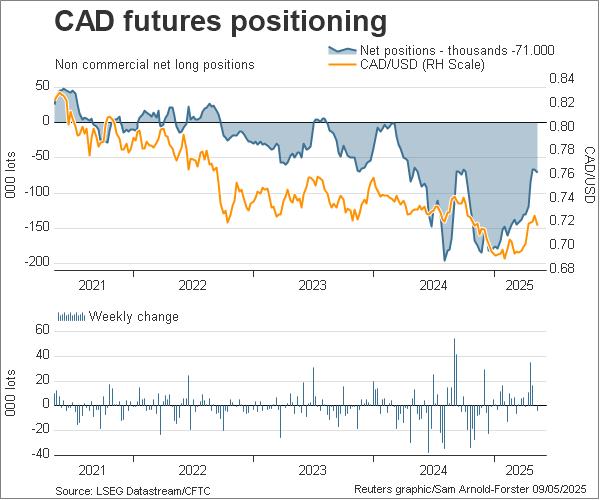 Non-Commercial positioning changed to net long in the Canadian Dollar last week as institutions bought 8k contracts to take the total position to 2.5k contracts. This shift in positioning represents bullish expectations for CAD which is benefiting in response to President Trump signing the executive order which clears the path for the Keystone XL pipeline to go ahead. On the data front this week, traders will be watching the Monthly GDP data for November due out on Tuesday.