This data references the week ending Tuesday August 9th.
EURUSD
Non–Commercials reduced their net short positions in the Euro last week buying 6k contracts to take the total position to SHORT 98k contracts. Selling pressure has recently subsided in the Euro as investors judge a lack of catalysts for EUR downside given recent positive data prints.  Minutes from the bank's July meeting will be released this week and traders will be keen to establish further colour following the rather neutral statement that was released. Also in focus this week is Final EuroZone CPI expected to remain at 0.2% on the headline and 0.9% on the core reading.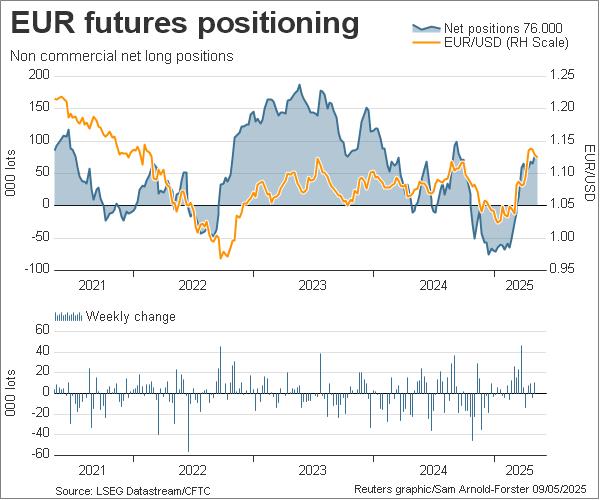 GBPUSD
Non-Commercials increased their net short positions in Sterling last week selling a further 8k contracts to take the total position to SHORT 91k contracts. The continued build in Sterling short positioning comes as data from the UK continues to highlight weakness with Q2 Trade Balance data showing a widening of the deficit to £12.5bln from £12bln in Q1. Total Trade Balance for June widened to £5.1bln, more than double the expected £2.25bln marking a 10-month low. Key focus this week will be on July CPI, the first post-Brexit inflation reading, with traders keen to see just how the results of the referendum have affected the inflation landscape. Further data from UK comes by way of Earnings & Employment data for the June period.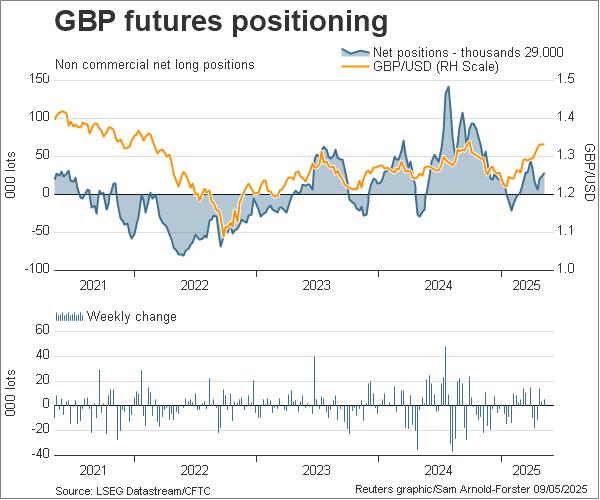 USDJPY
Non-Commercials increased their net long positions in the Japanese Yen last week buying a further 7k contracts to take the total position to LONG 49k contracts. The continued expansion of the market's net long position is a worry development for the BOJ with the bank's recent announcement of increased ETF purchases having no effect on weakening the currency. Similarly, details of the Government's fiscal stimulus package underwhelmed investors too and JPY continues to strengthen. GDP data highlighted weakness in 2Q printing 0.2% vs 0.7% expected YoY and 0% vs 0.2% expected QoQ.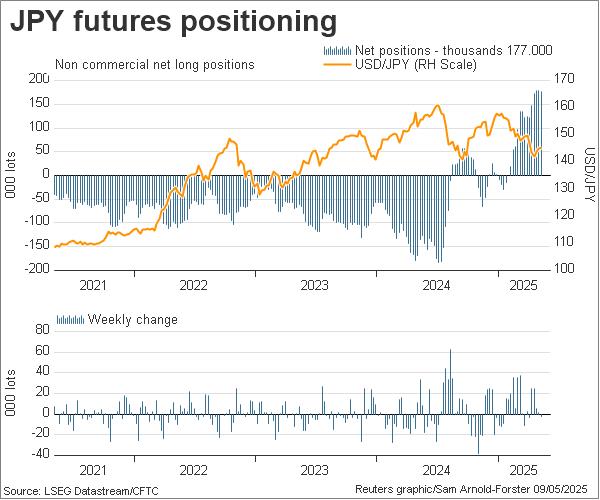 USDCHF
Non-Commercials reduced their net short positions last week buying 2k contracts with positioning now switching to net LONG 0.1k contracts. Choppy positioning in the Swiss Franc reflects the neurotic investor sentiment currently as Financial markets continue to stabilise in the wake of Brexit. Recent CPI data for Switzerland showed that, despite a small uptick, inflation remains in negative territory thus keeping pressure on the SNB to ease further.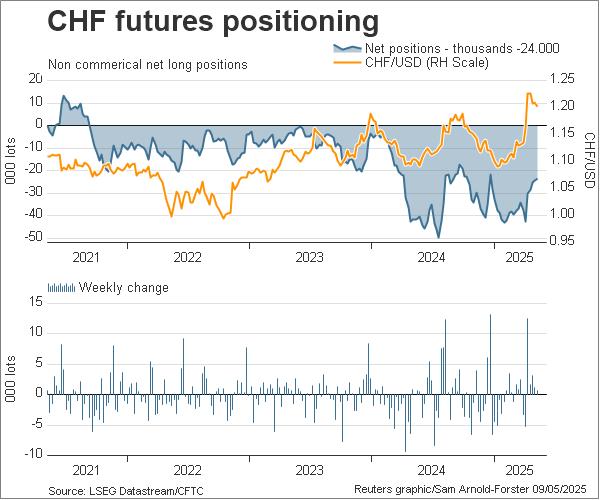 AUDUSD
Non-Commercials increased their net long positions in the Australian Dollar last week buying a further 4k contracts to take the total position to LONG 35k contracts. The Australian Dollar continues to attract demand, despite recent easing by the RBA, as investors turn to the currency for its comparatively high yield among the G10 economies. Adding further support for the currency has been the continued rally in risk assets. Attention this week turns to the minutes of the RBA's August meeting, with traders keen to judge whether the bank is likely to ease again in the near term, and also the Unemployment Rate for July.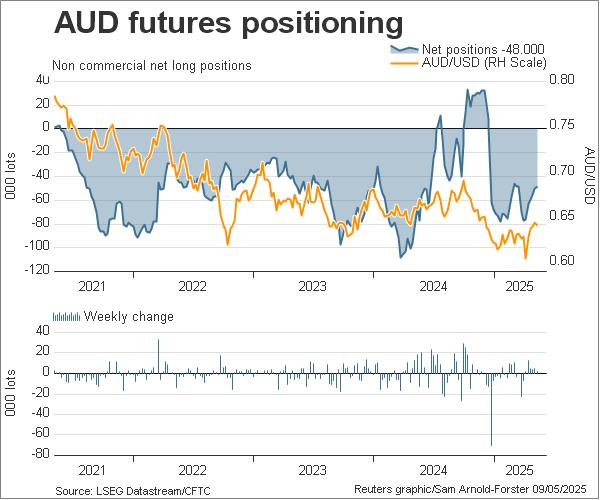 USDCAD
Non-Commercials reduced their net long positions in the Canadian Dollar last week selling 2k contracts to take the total position to LONG 15k contracts. This reduction in upside exposure came as Oil prices faced pressure on building over-supply concerns. Data last week showed that despite forecasts of a drawdown, US Crude Oil Inventories added more than another 1mio barrels. However, Oil has now turned higher once again deriving support from short covering ahead of an informal OPEC meeting slated to take place at the end of September which investors speculate might see a resumption of talks regarding the cessation of Oil production. Domestic data focus this week will be CPI on Friday.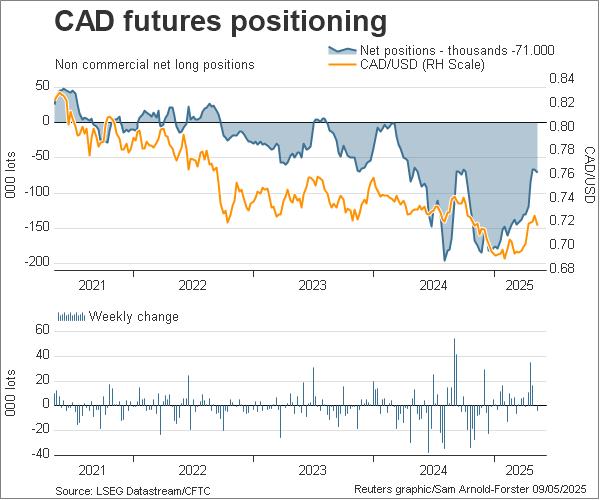 (Visited 15 times, 1 visits today)
Disclaimer:
This material is intended for marketing/information purposes only and does not contain, and should not be construed as containing; an attempt of solicitation for any transactions in financial instruments and does not constitute investment advice or research. Past performance is not a guarantee of or prediction of future performance. The Trade Ideas are provided independently by an external third party company, PIA First Limited, which is authorised and regulated by the Financial Conduct Authority FRN 787261 to provide regulated products and services including Investment Advice. Registered in England & Wales, company number 07428345. Registered Office: Kemp House, 152 City Road, London EC1V 2NX. VAT number 153 646014. Copyright © 2018.
ORBEX does not take into account your personal investment objectives or financial situation, Readers should consider the possibility that they may incur losses. ORBEX makes no representation and assumes no liability as to the accuracy or completeness of the information provided, nor any loss arising from any investment based on a recommendation, forecast or other information supplied by any employee of ORBEX, a third party or otherwise. All expressions of opinion are subject to change without notice. Any opinions made may be personal to the author and may not reflect the opinions of ORBEX. This communication must not be reproduced or further distributed without the prior permission of ORBEX.
This material has not been prepared in accordance with legal requirements promoting the independence of investment research and it is not subject to any prohibition on dealing ahead of the dissemination of investment research. All expressions of opinion are subject to change.